When we talk about corporate communications, there are several parties involved. Right from potential customers, key stakeholders to employees, corporate communication has an effective role to play in how your organisation is perceived.
The way the communication is done is important too! Now when everything is being talked about in digital forms, signages also have a very important role to play!
How, you might wonder? Read on and let's find out!
At least 50% of communication professionals use digital signages as a channel.
Many times employees working in your organisation for years are not aware of the values you stand for. Office digital signage could be a good place to start.
If you have that TV you have mounted for years at your reception but haven't paid much attention to, well, let's start today!
If you have one in your sales room and yet not taken advantage of, let's start today!
Why are Digital Signages so Important for Corporate Communication?
An effective and ideal digital communication is crucial to establish a strong connection with your brand. Digital signages can fill in the role quite effectively.
Let's explore why corporate digital signages are needed:
Digital signages spread across all your corporate offices can display your brand motto and goal so new joinees, visitors or customers know about it.
Enhance employee engagement
Have birthday messages, announce a new promotion, showcase awards or announce a company outing. Instead of going for the traditional mails to connect with your employees, digital signages offer much more of an engagement.
Have a better work culture
The work culture of your organisation is the most important thing. If your employees are happy, your customers will be happy. You can use signages to establish a culture that enhances teamwork and connectivity among employees.
Establish a good first impression
What you display on the signage at your reception is very important. It could create a very good impression on your guests or new joinees. You can go on to create multi-zones and show a variety of content to keep different parties interested in your signages.
Promote events and conferences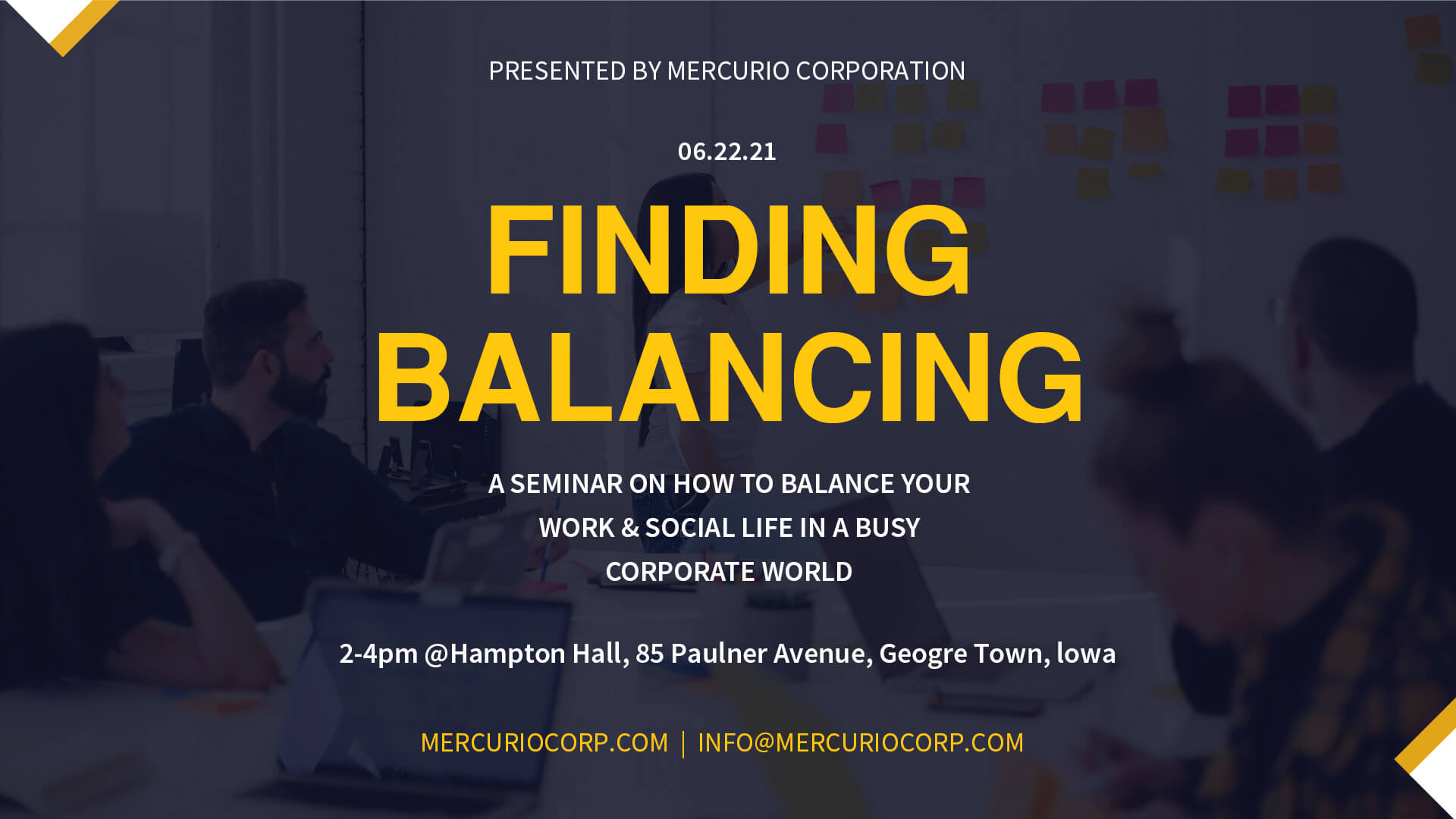 If you want everyone to know about the latest events and conferences at your company, digital signages are the best place to start. You can get more attendance at your events with the right mode to display your message.
Showcase your certifications and awards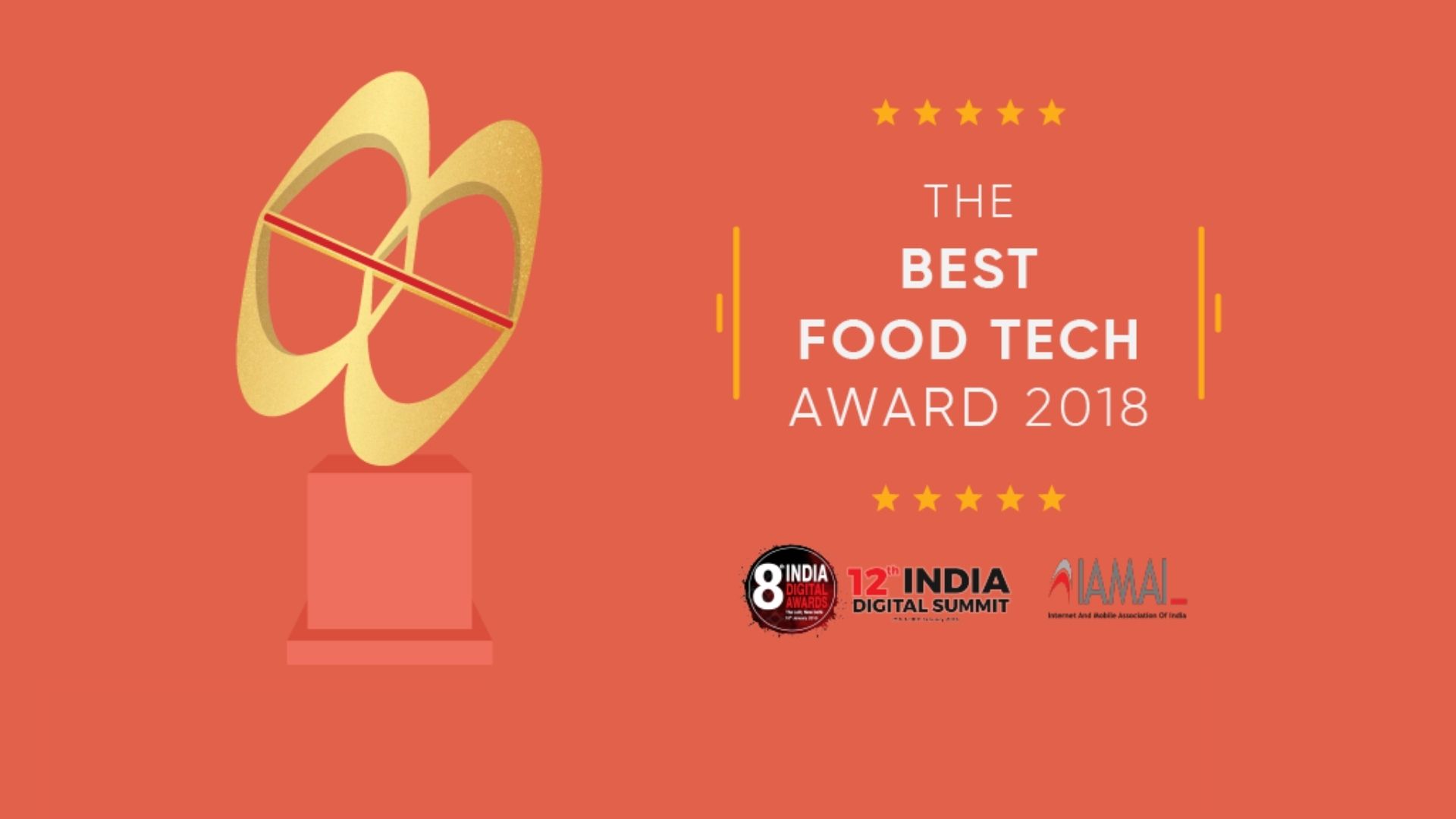 By displaying the industry certified credentials and awards, you can establish more credibility and trust in your employees, stakeholders as well as prospective clients.
Different ways Signages can be used in Corporate offices!
1. Highlight your company vision and mission statement
The value and mission statement that your company has are very important to what its work stands for. Instead of just putting it inside the company handbook, it would be nice to have them on the signages.
They will work on employee morale, have a good impression on your visitors and clients.
You can add the activities and short term goals of your company as well that align with these statements.
2. Display your website to create awareness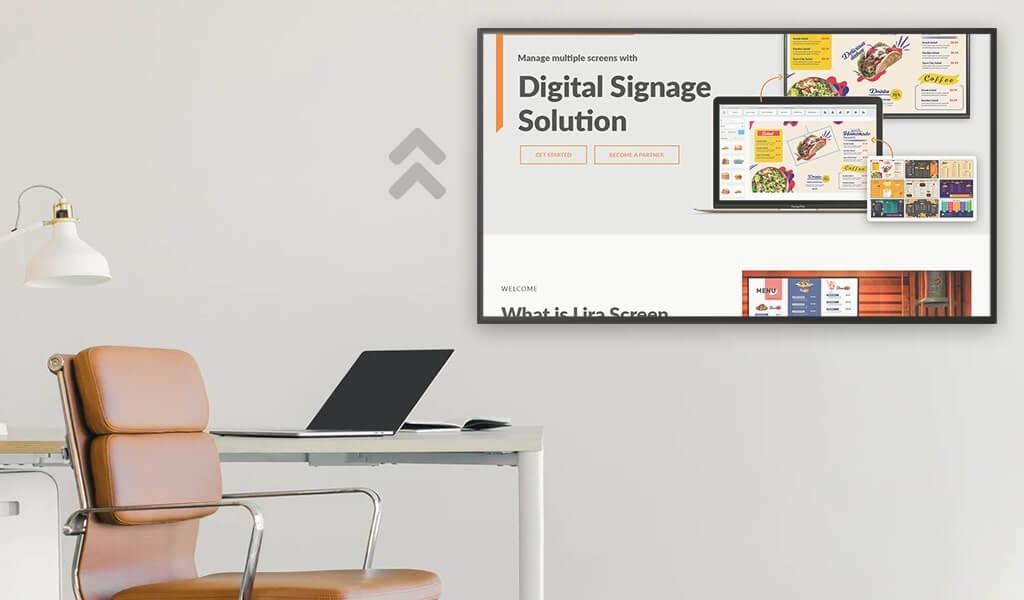 With the digital world pacing up its reach, everyone would pay more attention to your website if it is displayed on the signage.
You can go on to display the main page of your website that showcases everything that your company offers and stands for. You can set the web page on autoscroll with the signage software.
Many corporations are yet to adapt to it. If you display it at your reception, it will get the visitors intrigued. If you display it in your hallways, it could grab visitor attention as well.
3. Alert customers or employees to company changes
Any changes in the policy or structure of the company that needs to be made known to the customers can be easily communicated via digital signages.
The content on the signages can be easily modified with the software. It just takes a few minutes and you can schedule them well in advance too.
Most of the changes are normally communicated via emails but with signages, they offer more flexibility on the use of images and the slideshows.
4. Showcase reviews of your customers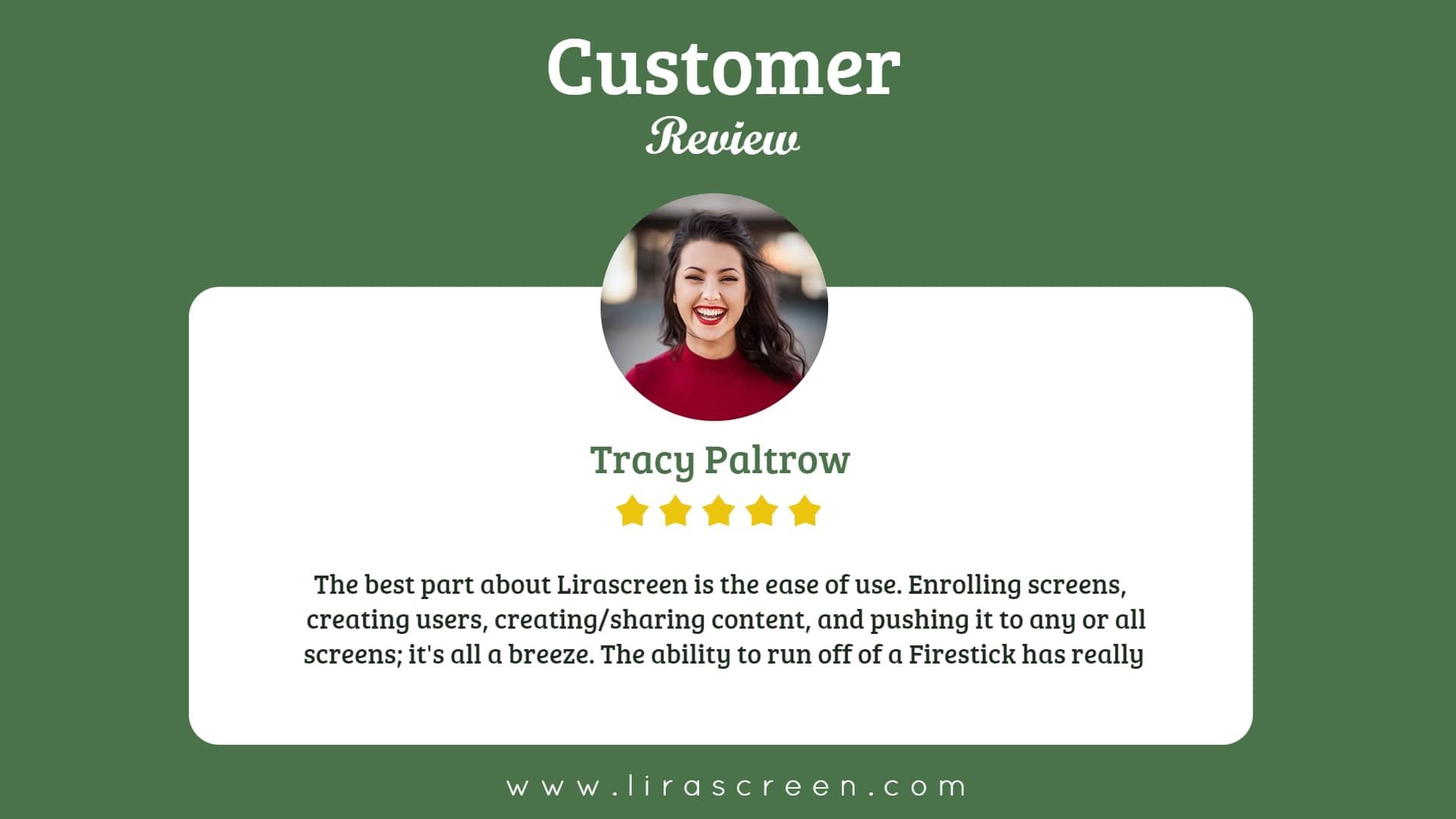 What your customers feel for your products reflects a lot about your brand perception in the market. By displaying your product reviews on the signage, you can grab more attention for prospective clients.
They also help you induce more trust and credibility in the market. If there are famous known celebrities who have raved about your services, make sure to keep a special mention of it on the signage.
5. Promote blogs, PR or social media feeds
Some interesting blogs that have got a lot of views and that provide specific information on things people want to know, can be displayed to grab more attention.
---
---
PR of new product launches, mergers or anything can be made known to the customers. They also show how well your company is progressing and make viewers aware about the future goals of the company.
You can also go on to showcase your social media walls on the signages since they tend to grab more attention. It also establishes the fact that your organisation is active on social media, something that everyone has access to these days.
6. Show your work on corporate social responsibility
Big organisations certainly call for contributing to society as well. The employees and every other party associated with your organisation needs to know how you are doing the part.
What better way than to showcase your activity on it via digital signages. Whether it be at the reception area, the hallways or even the cafeteria, they could in some way impact the onlookers view on your organisation.
You can also go on to create an amazing video compiling your activities towards humanitarian causes and display it on the signage.
7. Highlight relevant RSS Feeds to gain engagement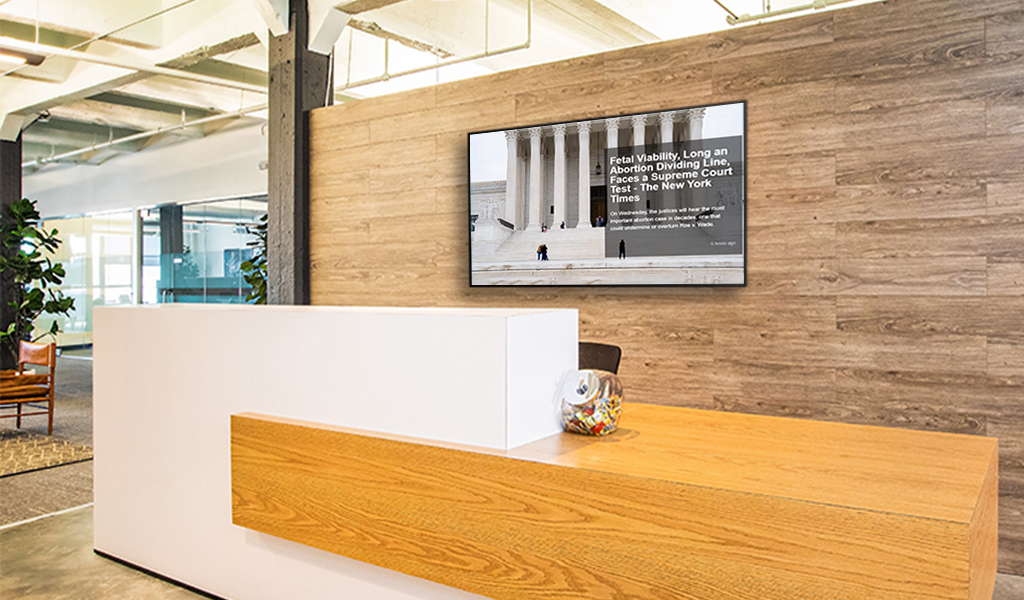 RSS Feeds could do a lot to grab attention to your signages. By displaying relevant RSS Feeds relating to the preferred news, sports or any other channel, you can keep onlookers updated about the latest happenings in the industry.
Many signage softwares already have integrations with several news feed channels that are majorly used.
You can also multi-zone the signage area and put the news feed to give a variety of content to the viewers.
Are you a corporate that is looking to employ multiple signages across different locations and is looking for reliable software to manage them? Reach us out today at sales@lirascreen.com for all your signage software needs.