Easy to edit FreeDigital Signage Templates
Get access to 400+ free and easily customizable templates that are designed to match the best market standards.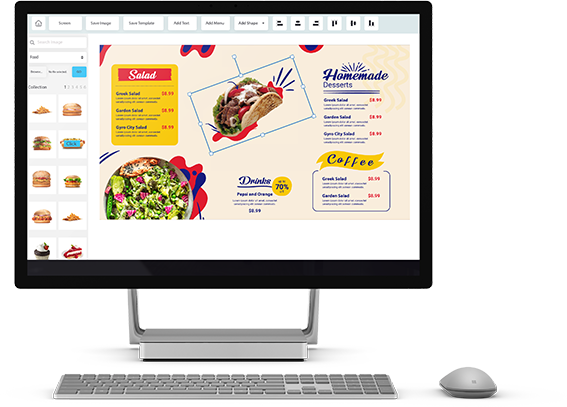 SUPER EASY TO EDIT
Free Menu Board Templates
The way your menu looks is important! With the in-built editable templates designed and categorized as per food types, all you need to do is pick one of your choice, do minor menu edits and get started.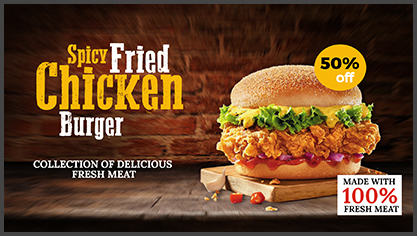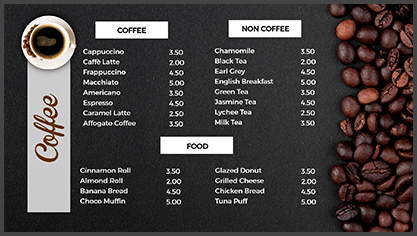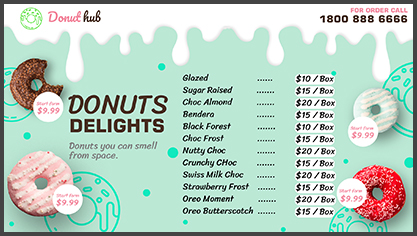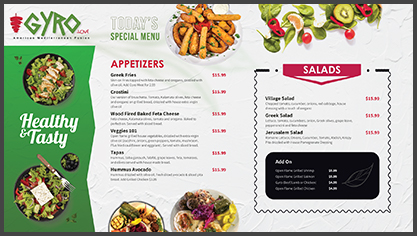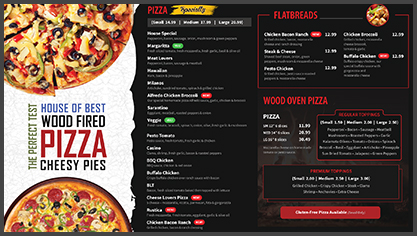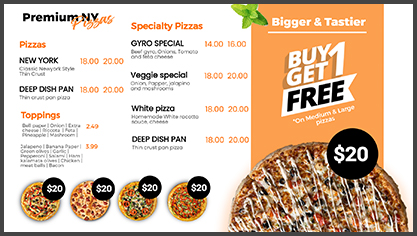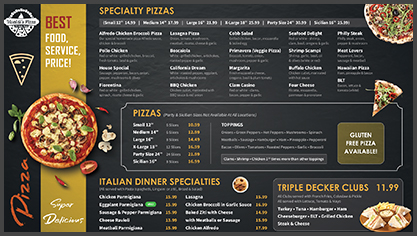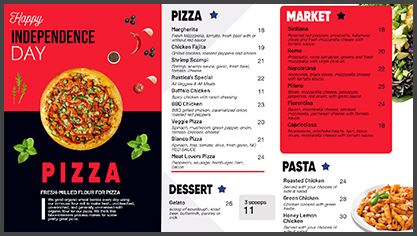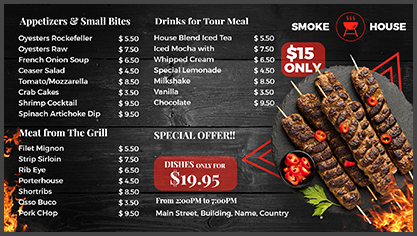 They are a combination of creativity and smartness
Well, it might not sound important but getting the menu design right is absolutely crucial. They are the first point of contact a customer has with your services and you ought to make a great first impression. 
The design team at Lira Screen takes care of everything - the simplicity of navigation, the clean look and the latest trends that are rounding the market. Rest assured, you are in best hands if you choose to go for our menu templates!
Landscape or Portrait? We have got both!
Again, the orientation is important depending on the location of placement and the space you have. We let you create templates using any of these in mind. 
It would be your call which one suits best however you can test it out with our system by creating templates for both the orientations and decide for yourself which one you want to go for.
Guess what? You can design them yourself
Well, going for any of our templates is not the only choice you have. You can also go on to create one of your choice. It's like any simple editor so you need not be an expert at it. 
The best part is you can play around it and create your own till you get a template that you have envisioned. Get your creative juices flowing!
How does the digital signage editor work?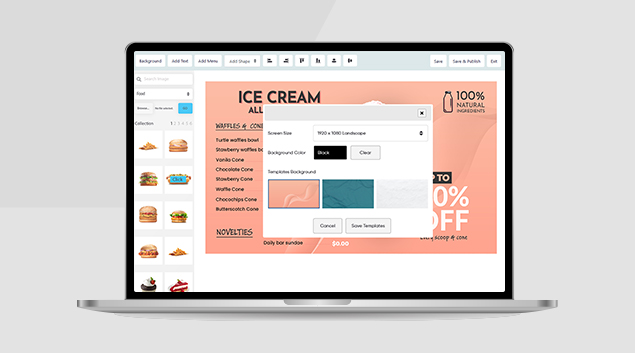 Choose from the list of background images that we have or import one from your system. You can also give the background a color of your choice by inputting the color code or adjusting it from the color palette that we have.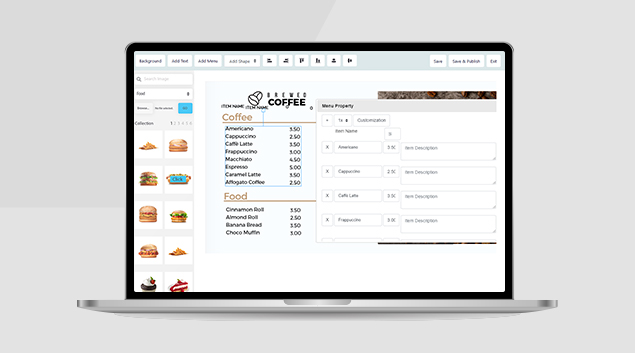 Tap on Add menu and start adding menu items. You can go on to add them as per the categories you will have in the menu. You can also add sizes for each item and input the prices for it easily from here.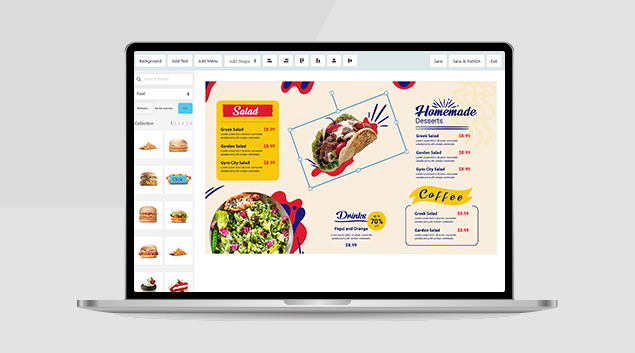 Stock images are very important. They make your job quicker, easier and help you get a more furnished output. With so many to choose from, you need not spend your time finding the best matches. Everything is available in the stock images we have and the bonus point is we keep adding to it.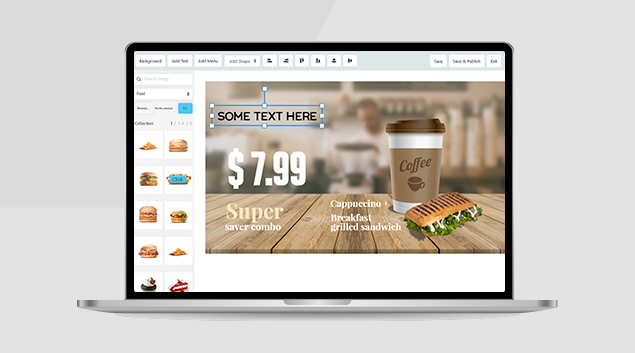 You can add text, double tap on it to get the formatting options. You are free to customize anything right from the font type, font size, font color and the font alignment. You can also add the curvature and the shadow on the fonts.
Ready to add icons and shapes ease out a lot of the formatting options. All you need to do is simply input them, resize them and adjust the color like you need.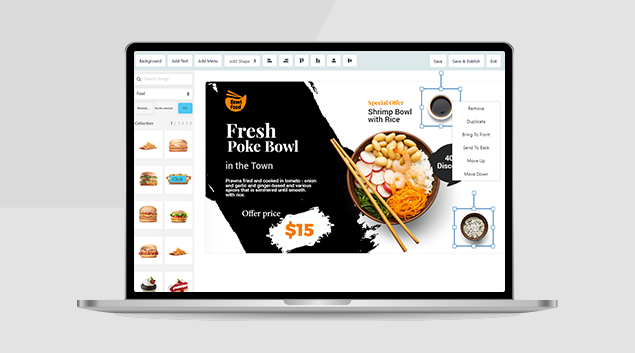 Layering and alignment options
These options are a must. Why? Because without them, your menu might not look right. It is equally important to have the right placement and alignment of every object on the menu and these options help you do that.
Want personalize template for your brand?
Customizing or creating your own brand templates need help of an expert. Feel free to connect with us. We will design special templates for you as per your requirements.
QUESTION & ANSWER
Template Editor FAQs