Recent statistics shows that 8 out of 10 viewers decided to make an unplanned purchase of items promoted digitally in a restaurant. That's pretty much an impressive number to follow.
Any dining area be it big or small needs a digital menu board . No one wants those paper menus now. Of course chalkboards still carry a charm but they are definitely not easy to manage.
The first and foremost reason a restaurant should go for TV screen menu is because they just make it so easier to manage everything and save a lot on the paper printing costs.
It is equally important though to have the right content on the menu boards. Displaying just a menu is not enough. With the flexibility that they offer, a lot of interesting things can be displayed on them.
What to display on Digital Menu Boards to Attract more Customers?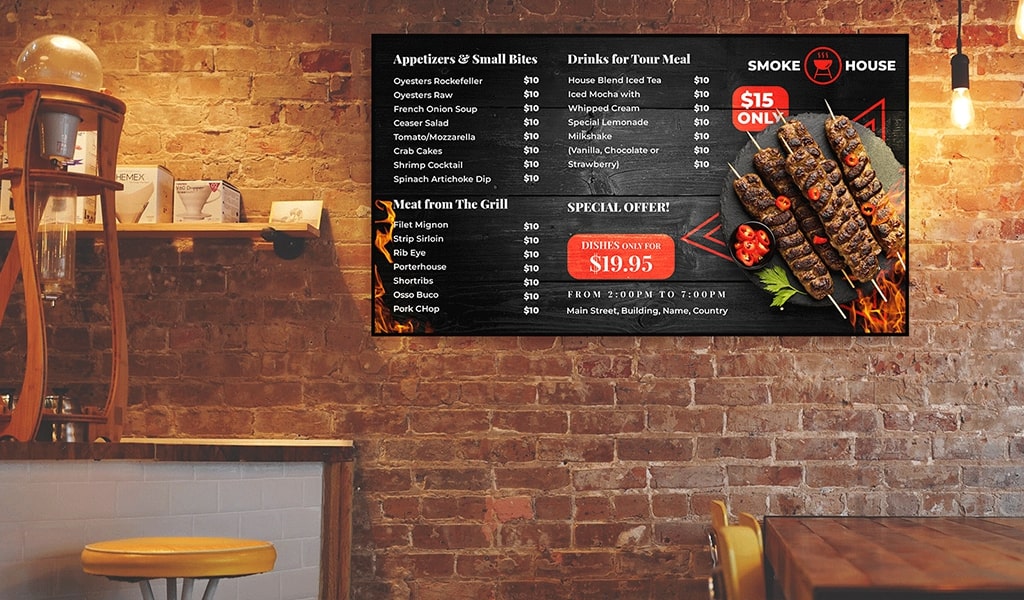 1. Always have a video
Videos could raise your weekly sales by 18%. Clearly, they have the ability of keeping the viewers more hooked to the menu board as compared to a static image.
You could go to have an amazing video of food being prepared at your restaurant or you can display the video of amazing events that were held at your place.. The video can be anything related to your restaurant, make sure it's good enough.
2. Go for slideshows
Showcasing only one image on the screen can get boring for your audience. Make sure you put in different images that include your menus, good quality food images, images of people enjoying food at your place or some raving reviews about the food you serve.
Put in good time for each item on the display so viewers can actually take notice of them.
3. Go for a menu design that goes well with your logo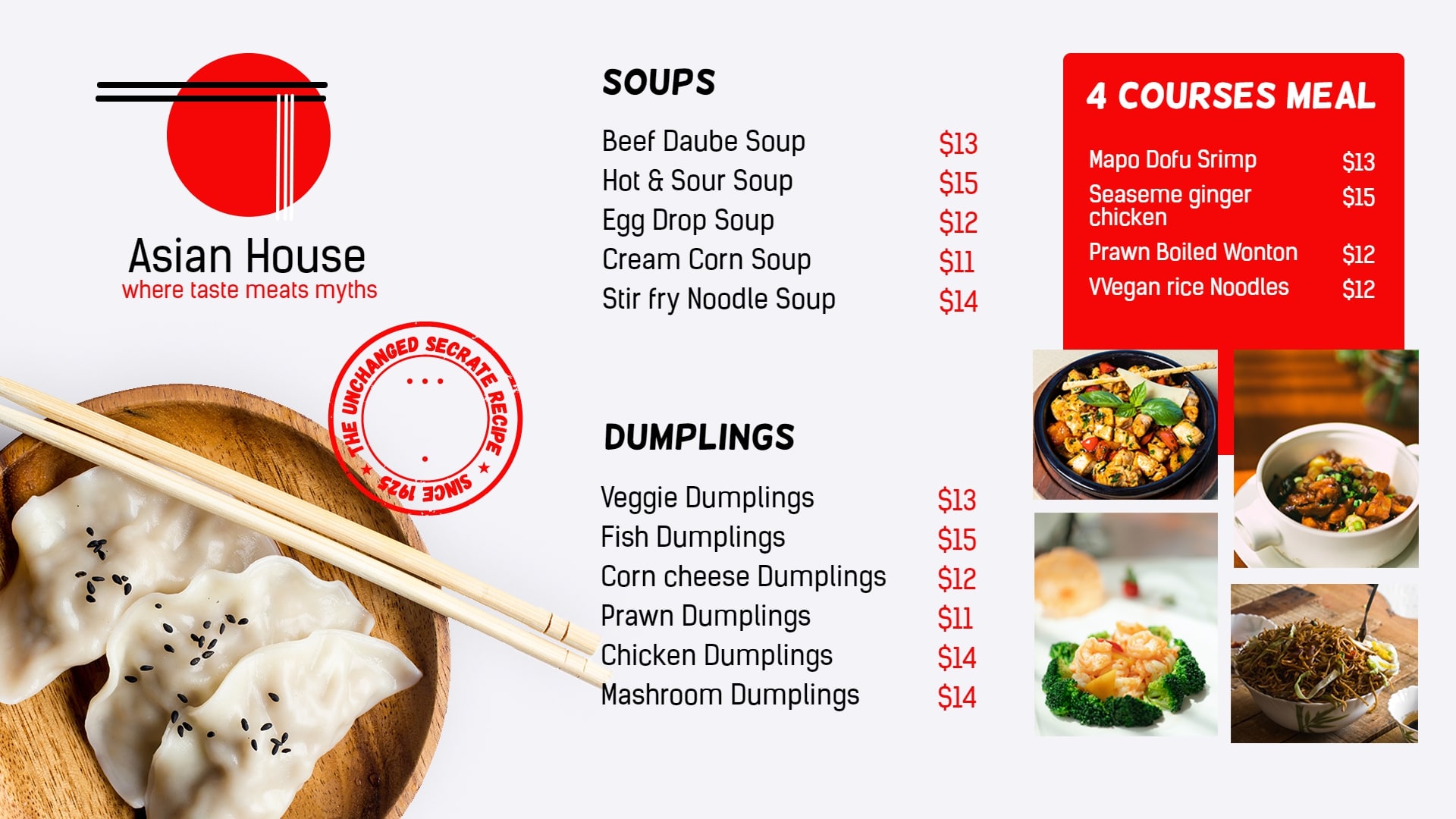 Clearly the menu design and colours that you go for should be in line with the colour of the logo that you have. Many times the menu that is designed is not in line with the brand colour scheme and is often lost in the process of getting better colours.
Brand resonance is important and that can happen only if the right colours are picked up from the brand guideline. If not entirely, a few things can be picked up so the essence of your branding is not lost with the menu.
The right designer will always know what to do best or if you have creative juices flowing, give it a try!
4. Schedule different content in a day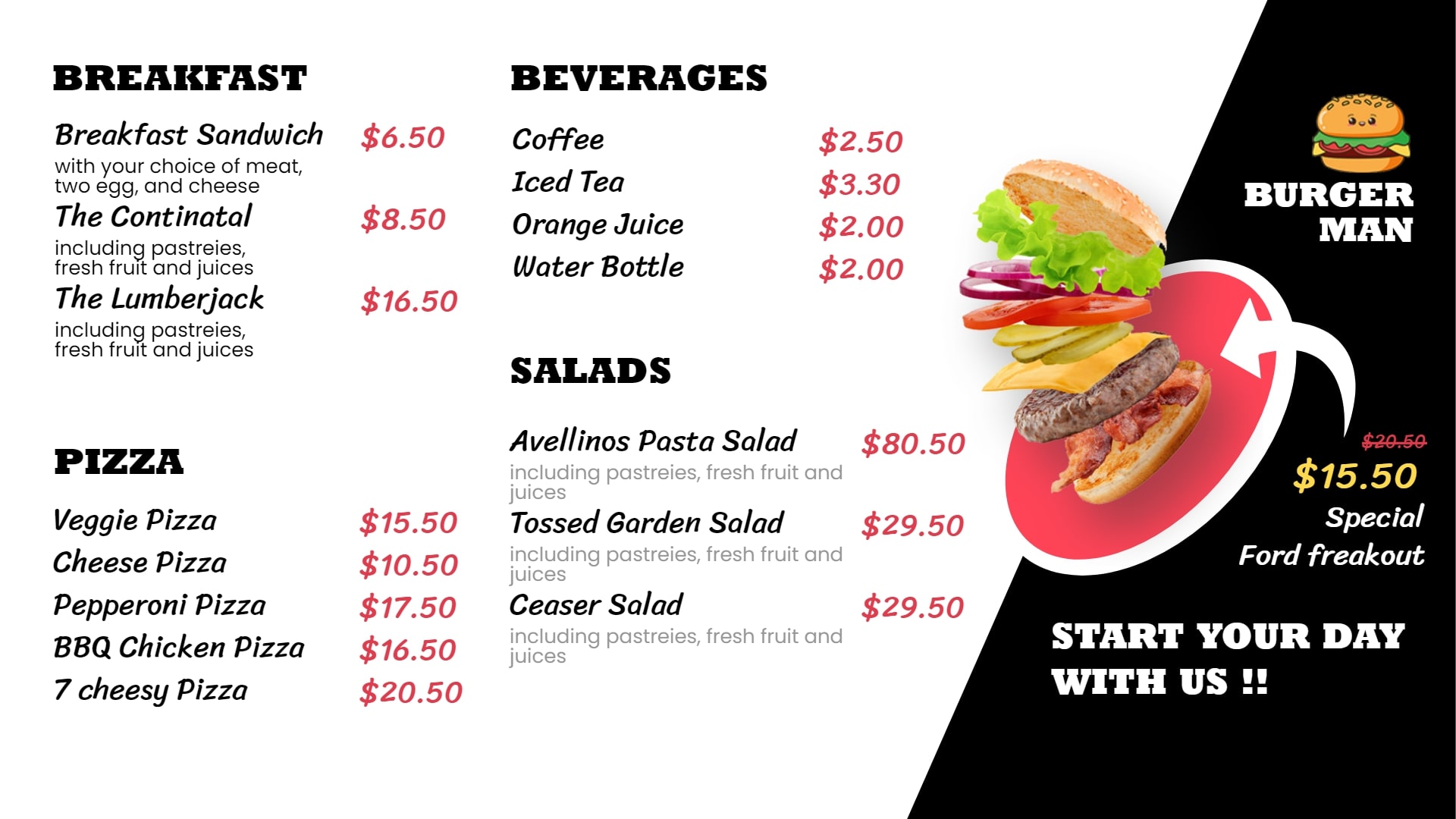 The scheduler that many signage softwares offer is often missed out or not given the importance it deserves. You can make your menu display screen more attention grabbing by scheduling a different menu and food images according to the day times.
If you know a rush hour that particularly orders for specific items, go on to create a different menu for those items and give that particular menu more timing on your screen. You can go on to have a separate screen for it altogether.
5. Place the digital menu boards strategically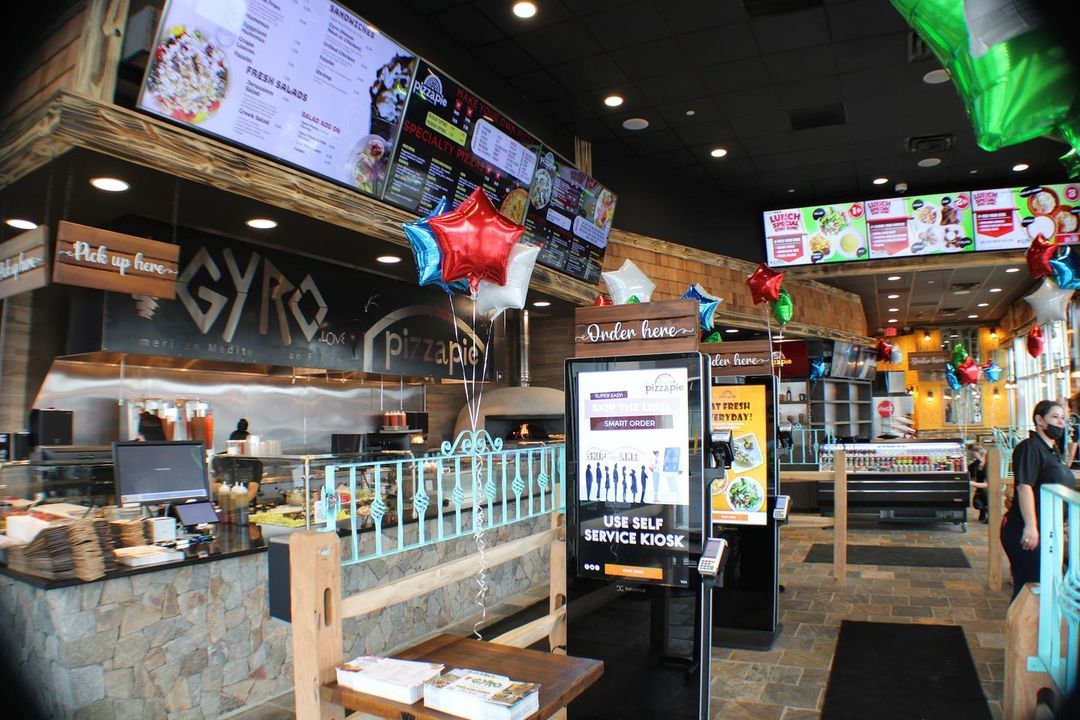 This point should not be ignored. Let's take an example here.
You must have seen giant QSR chains like McDonald's and Subway place their menu boards exactly above the order counter such that a customer can directly access the menu there itself and place an order.
By following the same strategy, you can have your menu board at the order counter itself. Customers can decide well in advance what to order while they are waiting in the queue because they already have access to your menu board.
You can also place it at the entrance such that the passerby crowd can notice it. They could decide to give your restaurant a quick try.
6. Go for news feeds that keep everyone hooked
Along with your digital menus, you can create a small section at the bottom part of the TV screen where you can display news feeds to keep customers engaged while they are waiting for their orders.
In times like these when the world is dealing with many uncertainties, people want to know what is happening and stay updated. News feeds can be easily linked to your digital menu boards and get the job done.
7. Choose the right orientation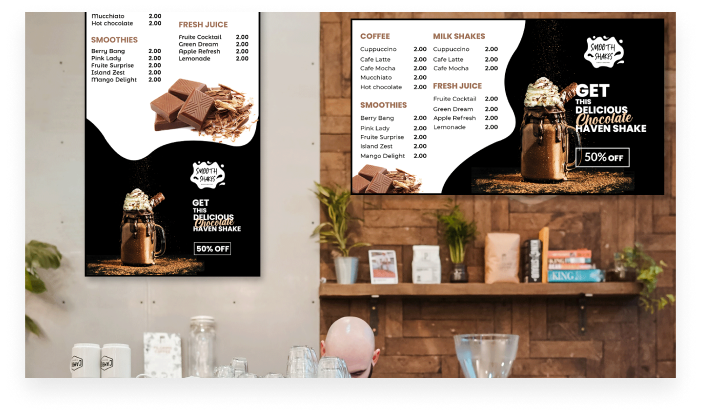 Go for the orientation that you have according to the space for the menu board screens that you have, the location and the budget you have.
A clamped up menu board spacing will look messed up and not eye-pleasing. You can go on to decide the number of screens and the size only after the space for the screens has been freezed.
The kind of orientation you will go for will also depend on the menu size you have and the number of images you will be keeping in the menu.
8. Go for the right hardware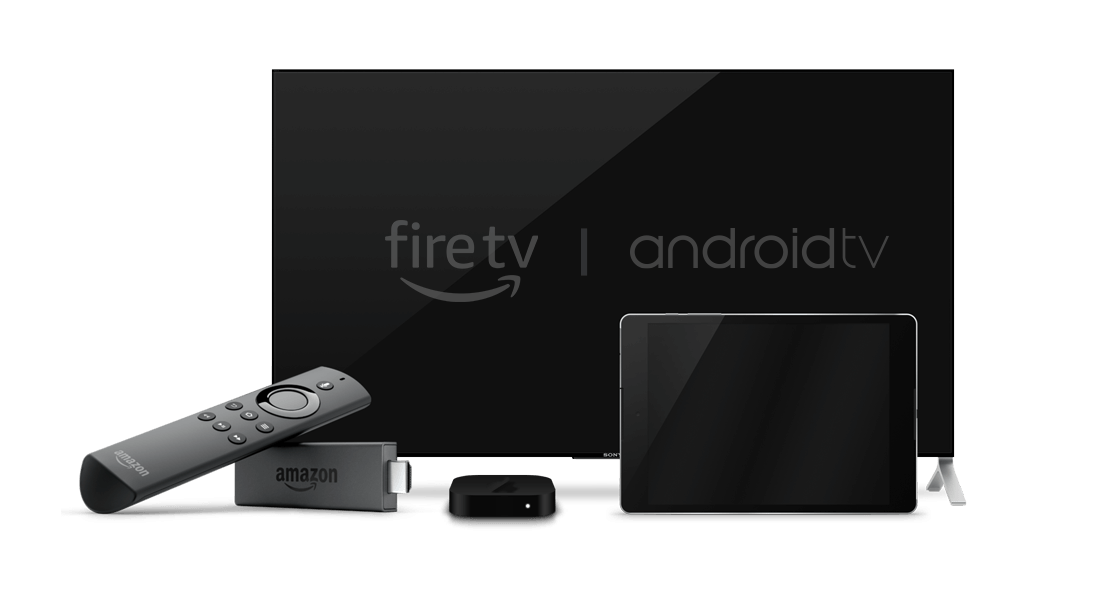 Hardware is a long-term investment so better pick a good one. Go for a good brand, check out all the features of the hardware and then make the purchase.
Finalise on the menu board software first and then go on to make the decision of purchasing the supported hardware . It is a one time investment for you so make sure you make the right one.
Most of the hardware for your menu board is easy to procure online or from any nearby local store.
9. Keep updating the content
Well your menu might not change but it is always good to keep updating it and making it looking better till you get it's best look.
Along with the menu, you can also go on to update the food images that you display, the video or any other content on the screen.
Continuous updates on the content in the screens will make it more engaging and customers would like to keep looking at it every time they visit your restaurant.
---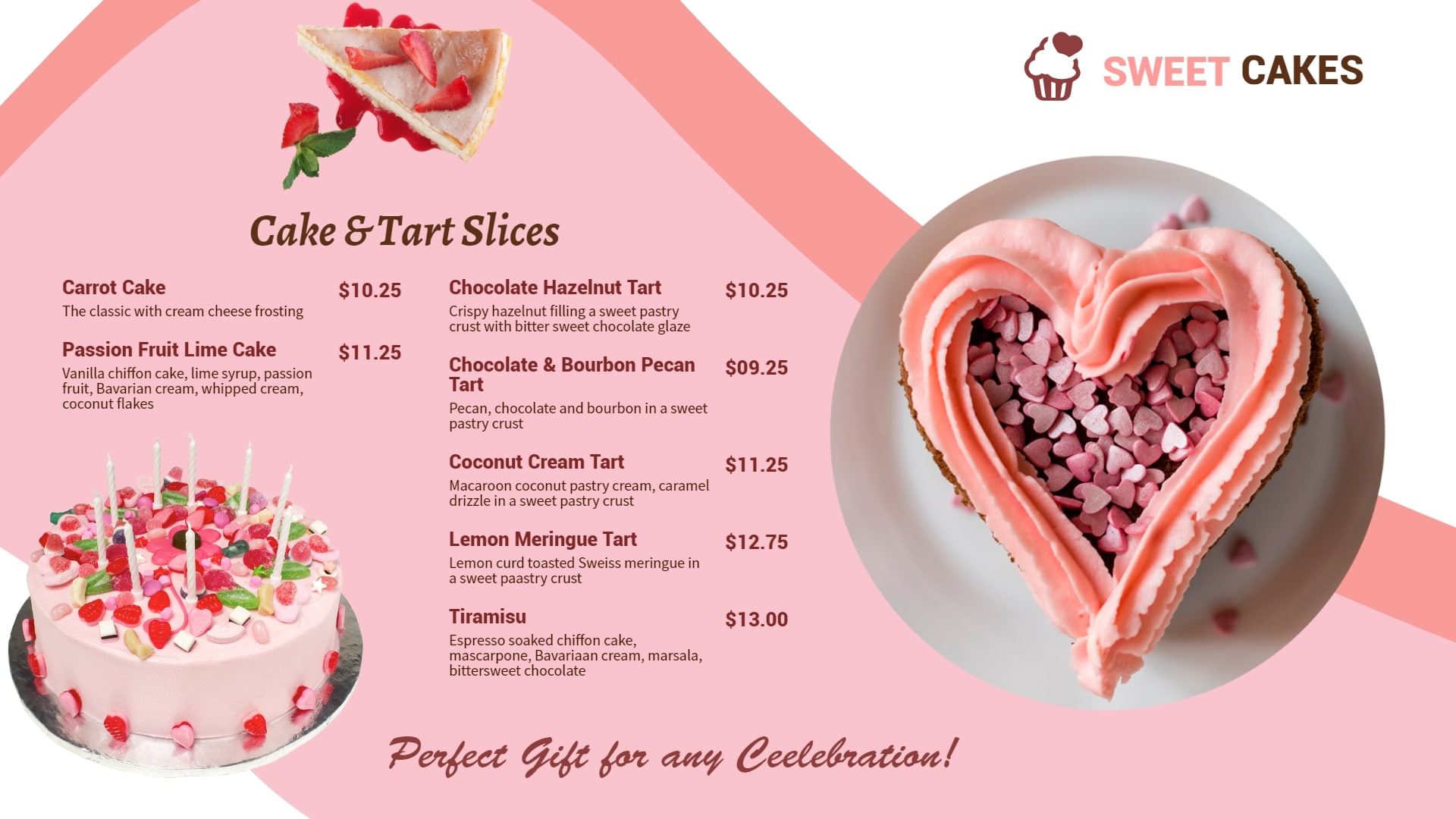 ---
10. Don't overuse images and avoid saturated colours
Having images in your digital menu board is great but anything in large quantities is never good. Use the proper number of images and that too of good quality.
Talking about colours, make sure you don't use colours that are difficult to read and make it difficult to follow the menu. Choose the font colour that goes well with the background colour of your menu.
Try to keep it as simple as possible.
Conclusion
Getting a digital display menu will not work in itself. The menu, food images or any other content that you put up there needs to be properly designed and well planned.
Take care of the points we have tried to emphasize above and you should be good to go.
If you are looking for a menu board software that will make it easier for you to put up the right content, you can check out our solution or reach us out at sales@lirascreen.com.