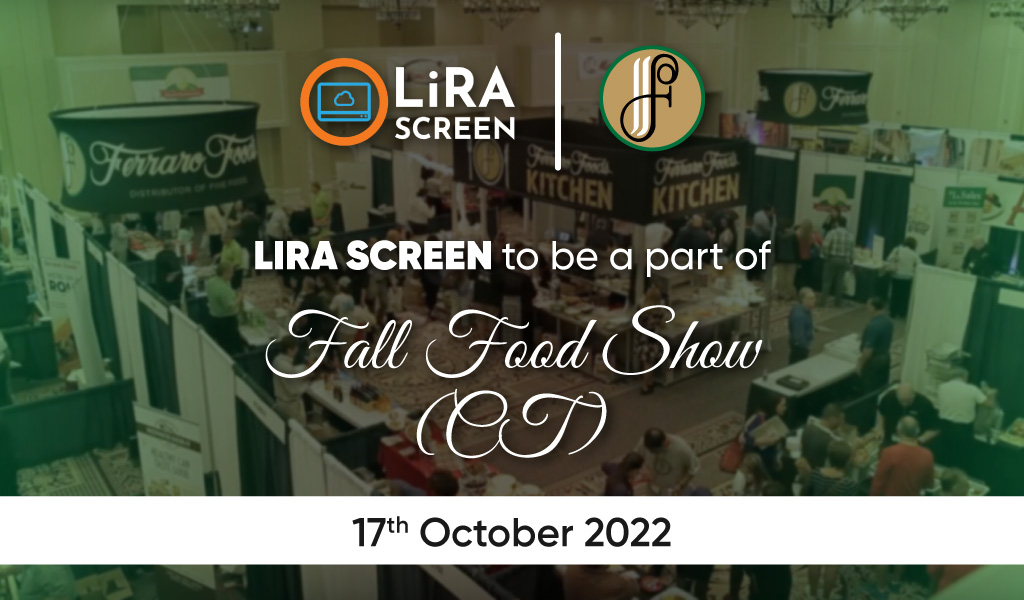 Lira Screen has been on a mission to help the restaurant industry boost its game using the right technology. With its participation in the Fall Food Show this year, it is all set to come in close contact with food lovers and industry experts. This opportunity is unique since it will allow Lira Screen to present its solutions to those who are already looking for ways to present their delicious food more smartly.
"Restaurants are often stuck between serving good food and operating quick to their best capabilities. Their menu needs to be crisp, clear, order-driven and easy to update. This is exactly what we are offering via Lira Screen.", says William Mutraji, Founder and CEO at Lira Screen.
Ferrero Foods, the organizer of the show, have been in the industry since 1975 and are well known for their services. They take pride in being a premium supplier in the Italian Pizza Trade along with serving many other products to different concepts and restaurant establishments.
Lira Screen is going to highlight its digital menu boards solution at the show. Their service is already high on demand cause every restaurant be it big or small, needs a digital menu board. It offers a cloud-based solution using which restaurants can easily design their menu from the template editor, pick up any in-built templates, create a slideshow, display videos and also schedule different menus for different times of the day.
"The daily hassles of menu updates are eliminated and the end customer is in a better position to place quick orders. Ultimately, restaurants then focus on serving the food they are best known for. It's a win-win for everyone", added William.
About Lira Screen
Lira Screen offers digital signage software solution that caters to all the display needs of multiple industries be it hospitality, retail, healthcare, education, gyms and others. They offer affordable and versatile software solution to manage content on the screen with ease remotely. With in-built menu board template editor and canvas editor, they offer the freedom to create one's own design along with the feature to upload your own created content.