If you are using a digital signage software or any tech solution for the very first time, you are bound to get jitters! But once you get to know it, it's like a ride in the park. We don't know about others, but with Lira Screen, it is!
Don't believe us? You are about to find out.
If you are reading this blog, you already know what we do and offer. Here you will understand how to use Lira Screen right from the content upload to the configuring it to the device.
The first step is of course to sign-up with Lira Screen! So if you are a person who is on the lookout of a standard yet simple digital signage software, read on and we bet you will end up signing up with us.
Simply said, Lira Screen works just like a simple plug-and-play media player.
How to Configure Lirascreen Digital Signage with Your TV Screen?

Table of Contents:
#1: Content Upload
#2: Link devices
#3: Access and Roles
#4: App Store

1. Content Upload
With time, we have created ways in our solution that make it easy to upload and manage the content. There are two ways you can do it:
Create and upload the design from scratch
Use our in-built templates under App Store
Create and upload the design from scratch
Design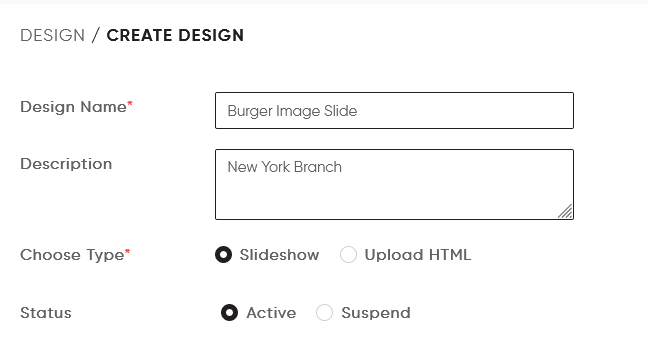 Under the 'Design' section, tap on 'Create Design'.
You can either upload images, videos and interactive HTML
Images once uploaded into the system are stored in the media library
Use templates under App Store
Under the App store section of the portal, you can find a template editor. We have two kinds of editors here:
Digital Menu Board Editor: This editor is specifically for restaurants who are looking to have TV menu boards. Simply select a template of your choice and start editing it. You can also create a template from scratch.

Canvas Editor: This editor applies to the rest of the industry and you are free to create whatever you want. We already have pre-filled templates and we keep adding more and more to it. These templates can be taken and tweaked slightly as needed.
Playlist
Sequence the different content under the Design section. The content will play as per the playlist you have created.
Different designs can be allotted under a single playlist. It's like playing a song list. The songs act as a design here and the list acts as a playlist here.
Schedule
Here we have two kinds of schedules:
1. Regular Scheduler
Under this section, you can play the content that will be played daily.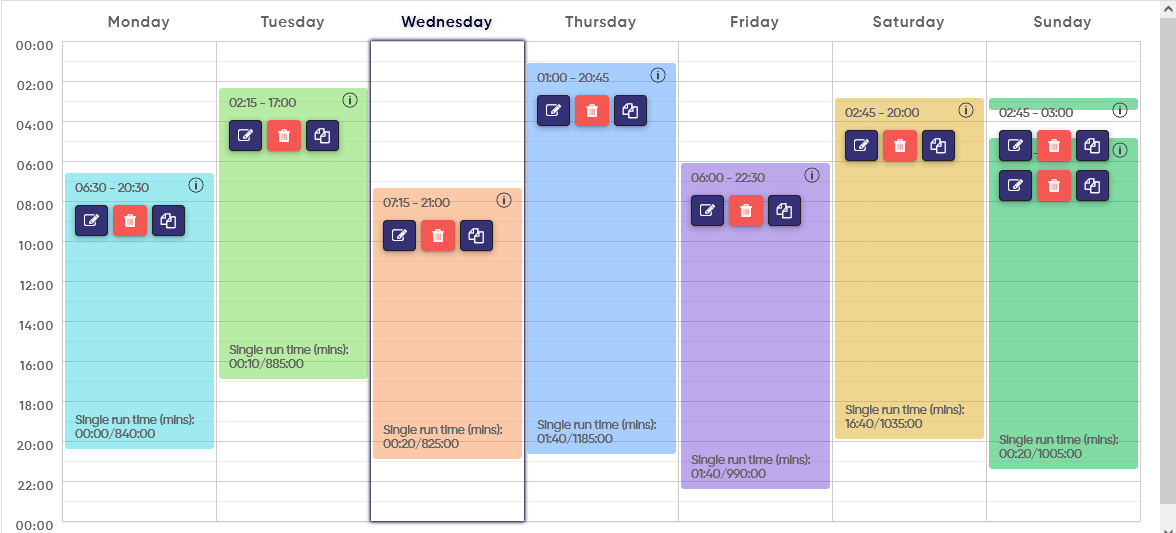 2. Event based scheduler
Under this section, content will be played based on a specific event that will take place for a specific day or some part of a particular day. Once played, the content in the regular schedule will keep playing in the loop.
2. How to link devices to the system?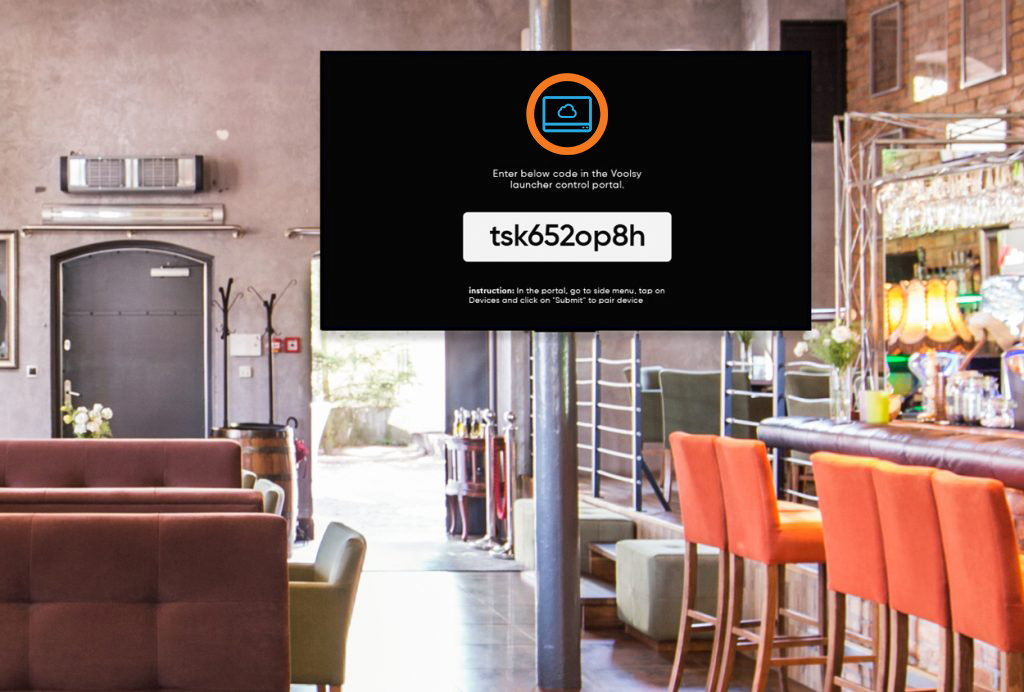 Under the device section, tap on 'Add Device'
Select the kind of layout that you want for your device. You can also create a custom layout.
Add the design, playlist, app or the schedule to the device.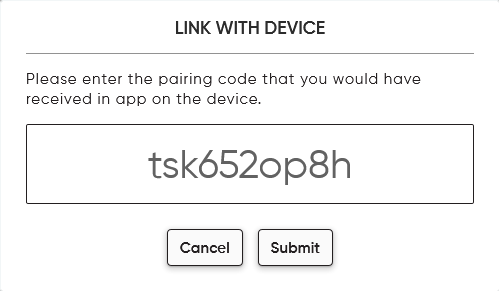 Tap on 'Save and Link' and enter the code that is displayed on the hardware after you download the app.
Once the code is entered, the uploaded content will start displaying on the TV screen.
3. How to grant 'Access and Roles?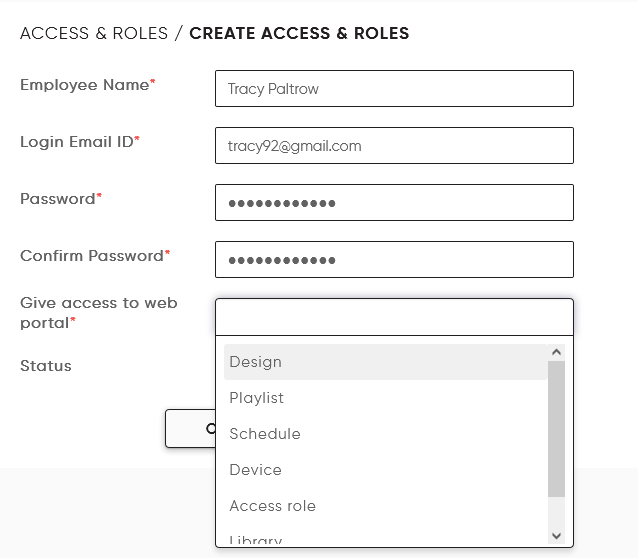 Go under the 'Access and Roles' section and tap on 'Create New'.
Enter the name, email address and password.
Select the section of the portal for which you want to grant access of the system
This way that particular user can only access that particular part of the portal
4. What is App Store and how to use it?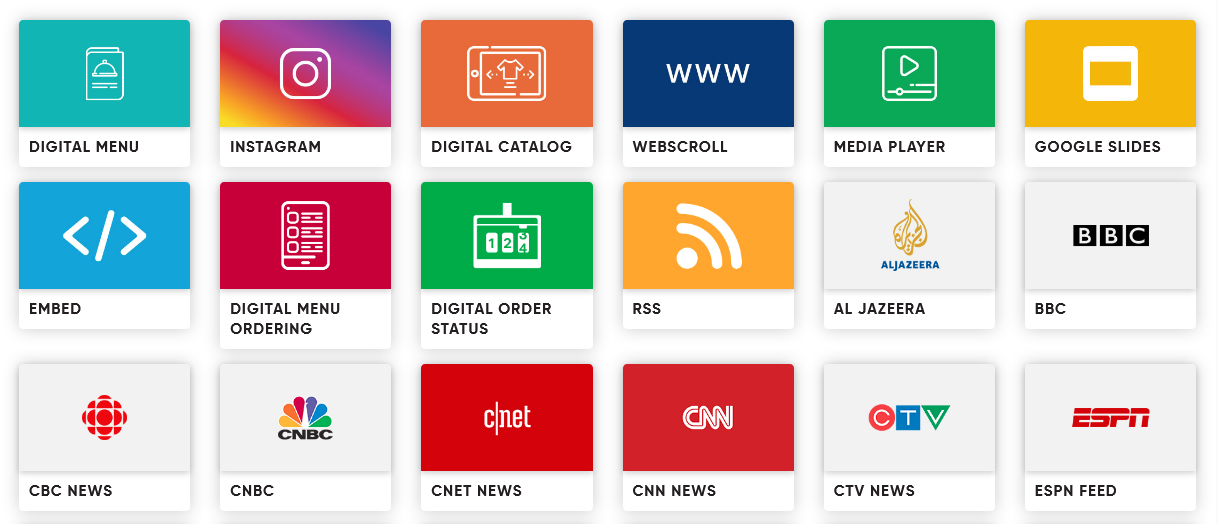 Lira Screen also offers an in-built app store wherein we keep adding different kinds of apps that are content specific and can be used quickly for it.
Kinds of apps you can work with using Lira Screen
This is a brand new addition into our system that we have come up with in the past couple of months.
WIth this you can edit the menu board templates that we have in-built into our system. We also have a different canvas editor using which you can create a new template for any other industry.
We also have tons of in-built stock images that you can use to create new templates.
Using this app, you can display a web page to your digital signage by taking embed codes from these pages. Different web pages can be embedded and customised content can be displayed.
With this app, studios or jewellery shops or any speciality stores can display their product catalogues on TV or tablets so users can navigate through it. You just need to feed the product and details and select the kind of layout you need. Any kind of update in the product list can be made as needed.
If you have a web page that you want to display and scroll automatically, use this app. Simply put in the link and set up a time you want it to scroll. It can be set up within seconds.
With this app, you can let your users know about the status of the order. You can relate this to something that happens at fast food chains like McDonald's. This makes it easy for the customer to know when to collect their order.
With this app, users can display feeds like news feeds simply by inputting the XML link. Relevant feeds to your business or any news app could be used to create more engagement.
QR/Digital Menu Tablet Ordering
Using this app, restaurants especially the fine-dining ones can go on to have their menus displayed on tablets to have tablet ordering. Diners can access the menu with food images from tablets and can go on to place orders from the tablet directly.
If you are planning to have a presentation using Google slides, you can use Lira Screen to display the presentation directly through the integrated google slide app.
This works the same as Google Slides. If there are docs that you have prepared to share any idea in meetings or to take notes, you can use this to display docs on the display so everyone knows about the notes taken and can offer inputs.
This app again works like any other Native Google app. You can display the sheets to highlight sales figures, or yearly future estimates and more.
Lira Screen has several named News Apps that you can use to display their feeds to keep viewers informed and hooked to the screen. The best part is, they can be set up very easily.
It might seem a lot, but it all comes down to what you are looking to have from our solution. We have designed it such that our solution can work with every industry that wants to have signage.
Once you enter the dashboard, it is easy to figure out what you are to do next. Simplicity is what we follow and it is reflected in the way the solution works.
Our ultimate goal is to be a one stop shop for all the display needs of any business. With time, we keep adding more and more. So this is the right place to get what you need!
We have a strong training and support team that gives utmost priority to our end customers and makes sure their concerns are timely addressed. You can reach us out at sales@lirascreen.com for queries/concerns or interests and we will revert within 24 hours.