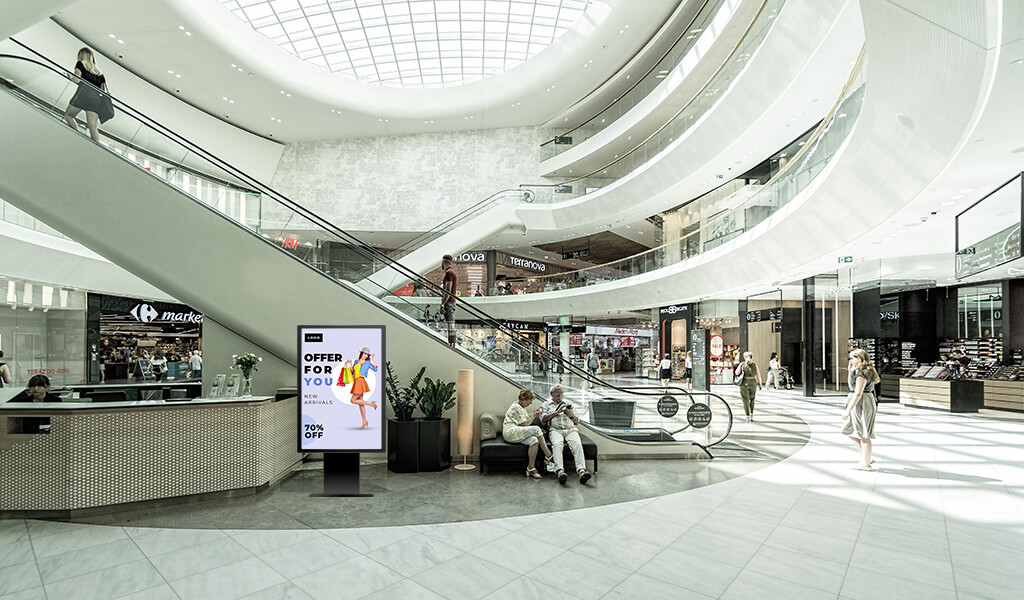 Digital signages are said to bring 32.8% growth in repeat buyers. They could bring a potential increase in your retail footfalls by 24%.
We start with the figures because we feel the need to establish the reason we are going to talk about having digital signages at shopping malls.
Though online shopping has turned a new page for customers especially in the pandemic, shopping malls will never lose their charm because they offer so much more than just a shopping experience.
Some of us go to the malls to spend some quality time with friends, watch movies, get the benefit of some shopping offers or just to pass the time.
With the right signage displays at your mall, you can offer better customer experience, more engagement and save a lot of time and resources.
How to use Digital Signage at Shopping Mall to a Good Use?
1. They can be Used for Store Displays in Retail Spaces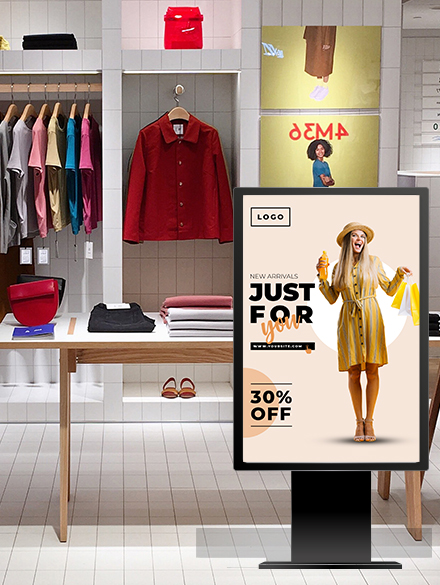 Many times, several famous retails brands that are priced on a higher end run huge discounts however it has also been observed that not everyone knows about it.
Flyers and marketing pamphlets of these offers do offer a limitation of sort. If you go to have a retail digital signage that displays these offers, there are chances of getting more sales and footfalls. 
Not just the offers, but anything be it new arrivals, your brand values and brand endorsements can be marketed using signages inside retail spaces.
Let's say you are running a flash sale in your store at a mall at this point and a certain customer's favourite item went out of stock. Go on to display the same on the signage so customers are not disappointed with false hopes.
Any kind of instant update can be made within seconds with the right signage software. A lot of them even offer great promotional templates that could be edited easily and put to use in no time.
2. They can be used as menu boards in restaurants or food courts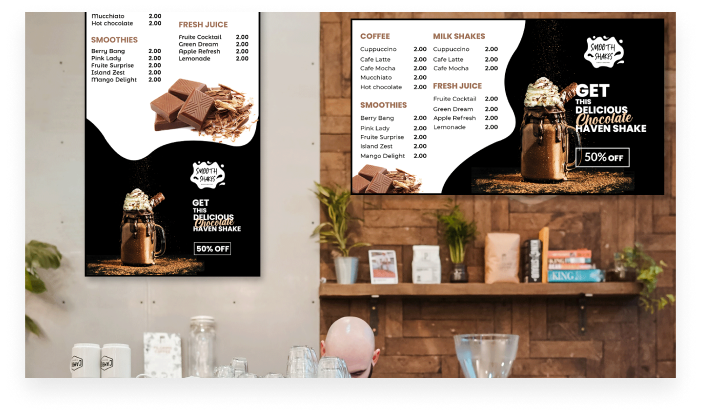 No one needs a reason to eat food but they surely might need a right one to dine at your place when they have so many options to choose from at a mall.
With the digital menu boards , restaurants can easily update their food items, prices, or out of stock items as well. They could also help you manage queues, get faster orders and increase turnaround time. 
If you are a new restaurant in town, you would want to highlight the items on your menu that are unique and something that you would want your customers to try.
Create a special menu using them so they are noticed easily. With  some amazing editable templates already available in the signage software, it gets easy to grab attention with your menu boards.
Nearly 30% of the customers feel that digital menus influence their purchasing decisions.
3. They can be used to promote movies near cinemas at the mall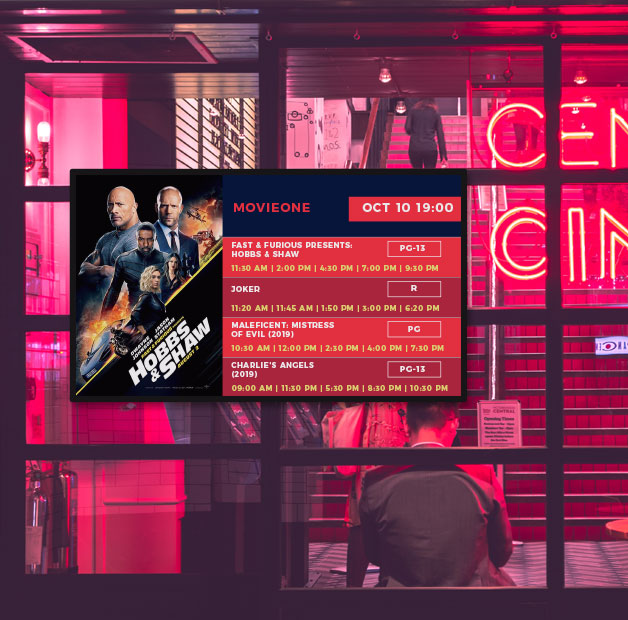 Movie trailers already carry a charm of their own. Digital signage at the cinema hall can be put to a good use with the trailers of upcoming movies.
With busy life, not everyone has a chance to stay updated of which movies are coming out and when. With trailers being displayed on the hallways, customers are kept updated on the latest releases especially if they are the much awaited ones.
A lot of well-known movie franchises like Harry Potter, Avengers or any Marvel or DC movie grab a lot of eyeballs with their amazing trailers being shown at the central hall or the entrance of the mall.
Automated movie posters or motion posters can also be used to create a trending effect on the onlookers. The food courts inside the cinemas can use signage as well in the form of a menu board.
4. They can be used in case of emergencies or precautionary measures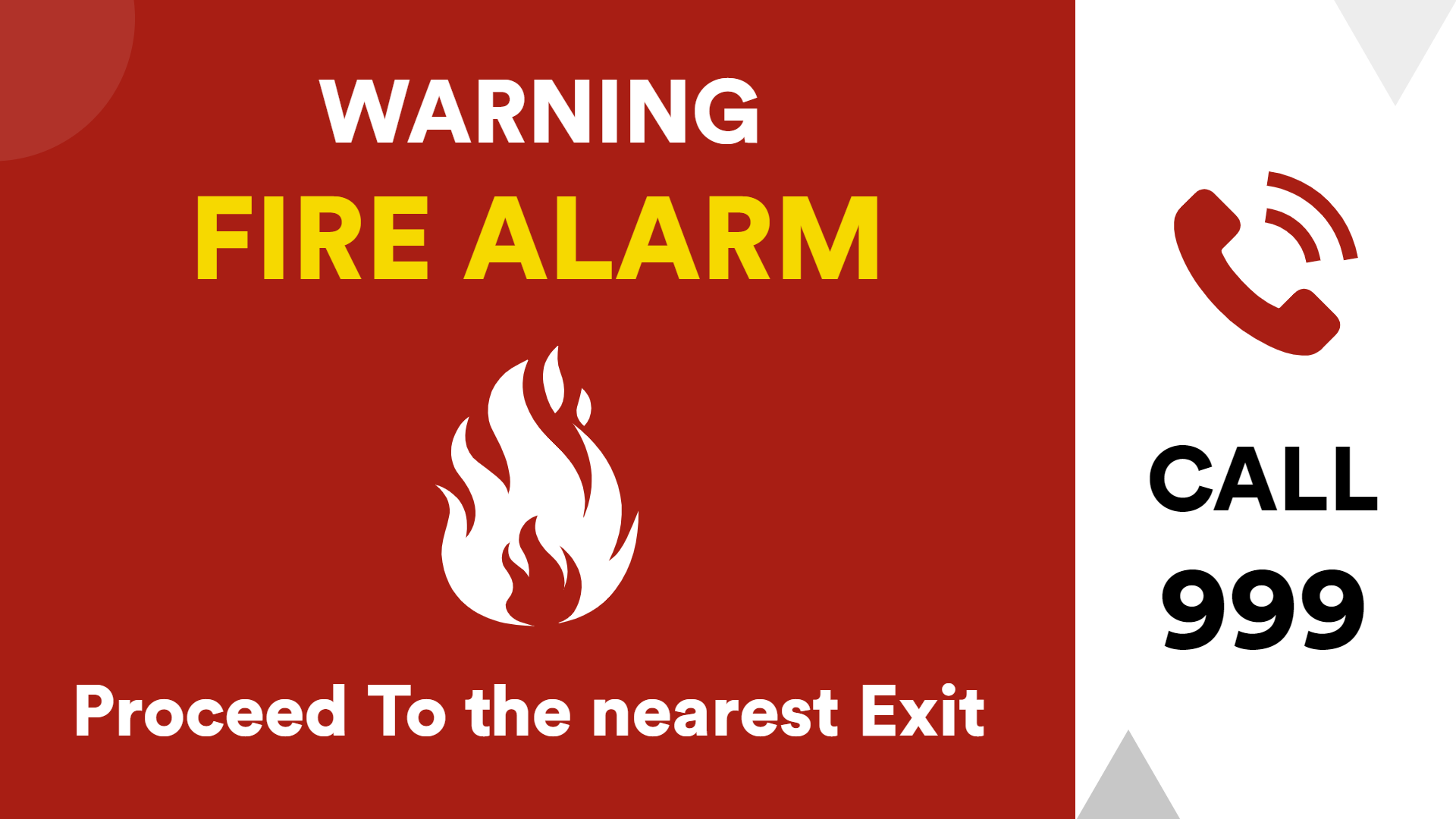 Malls have definitely seen a fall in their footfalls after the pandemic. Though now at this stage, everyone is trying to get back to normalcy but precautions need to be taken.
Messages like the importance of wearing a mask, sanitising your hands, following social distancing are very important to stay safe. With digital signage, you can pick up almost any location to display these messages and they will be taken note of.
Signages can also be used to display the guidelines on what is to be done in case of any sudden health emergency and where to reach. Malls serve masses and with many people visiting it on and off, there is a need for such messages to be displayed.
Strategic locations like the lift door, the hallways, washrooms, billing counters can be used to educate visitors and reinforce health precautions.
5. The can be used as a wayfinding guide for visitors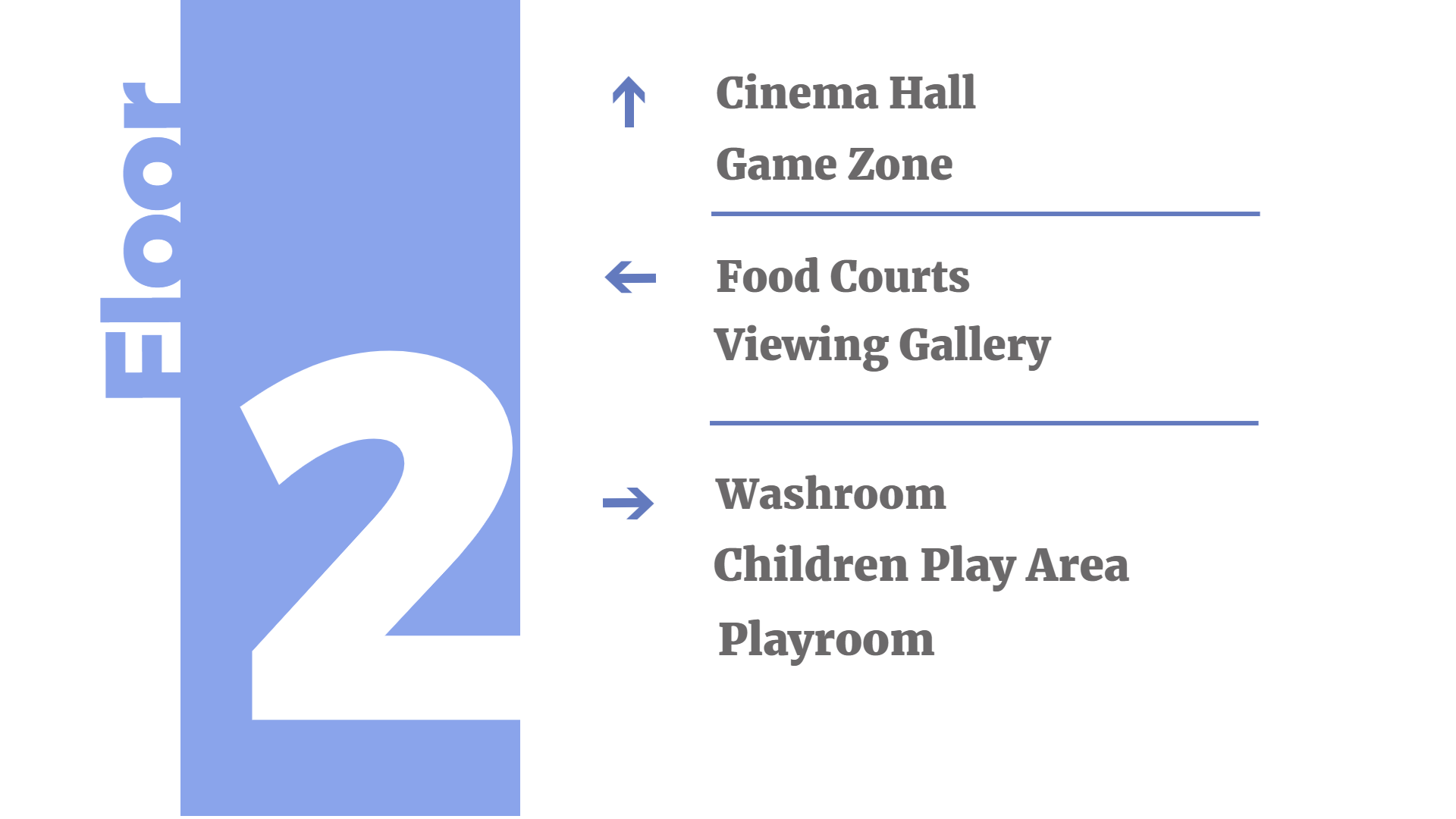 Malls are definitely not a confined space. There are different types of visitors one can easily expect there.
Some are there with a lot of time on hand, some a defined one and some are in a rush just to get something quick while some are visiting the mall for the first time.
It is the job of the managers at the mall to make sure all the kinds of visitors are catered to.
Wayfinding guides are a good way to start. These are definitely needed at large shopping malls that have multiple floors or those that have a lot of tourists coming frequently.
It is crucial for them to locate what they are looking to have or else there are chances of them leaving in a hurry or frustrated. You can go on to display the map guide of the entire floor at the mall near the lift so it gets easier for the customer to navigate through the space.
6. They can be used to deliver an amazing visual experience at the facade or at the central hall
Do you keep remembering those amazing 3d displays on giant TV screens at the entrance of a public space like a mall? They surely create a lot of impression at the first look and could be a reason someone might decide to visit your mall again.
Parents with kids might understand that fascination. Go on to use digital signage to create an amazing abstract view with the juxtaposition of colours. This could kick a nerve for art lovers as well.
This would definitely help you get more traffic, more repeat visitors and also could act as a perfect place for families.
7. They can be used to flock visitors to certain events at your mall
Many malls are a place where some artists perform or there are some interesting games for charity causes or product launches as well that celebrities endorse.
A lot of young crowd like college students or children might be interested in these and it could be a good place to enjoy, have fun and relax.
At the entrance of the mall, a signage displaying details on these could help you get more footfalls and eventually more sales.
The best part is the same signage can be used for another purpose later on. Their versatility make them a preferred mode to communicate as opposed to any other promotional media.
Conclusion
Digital signages are here to stay. They are suited the best for shopping malls to promote the amenities, the partnered brands, social causes and a lot more.
For a mall, they could help them centralise everything, save time of the resources due to automation of displays and help them focus on other functions. With the right content on signages, customer experience can be improved.
Are you interested in having a smart and easy to use signage software to manage content across screens at your mall? Reach us out at sales@lirascreen.com to know more or schedule a demo!