They say Life's short, eat dessert first! If you own a dessert shop or parlour, you very well understand that the only marketing you need to do is put up some nice tempting dessert images to get everyone's attention.
It is equally important though, to use the right mode to connect with your customers. Having a digital menu board could add so much value to your place. With the right templates, you can reframe the order patterns and thus increase your sales. 
Today we talk about 10 different kinds of menu templates that we have created in Lira Screen that you can use at your dessert parlour: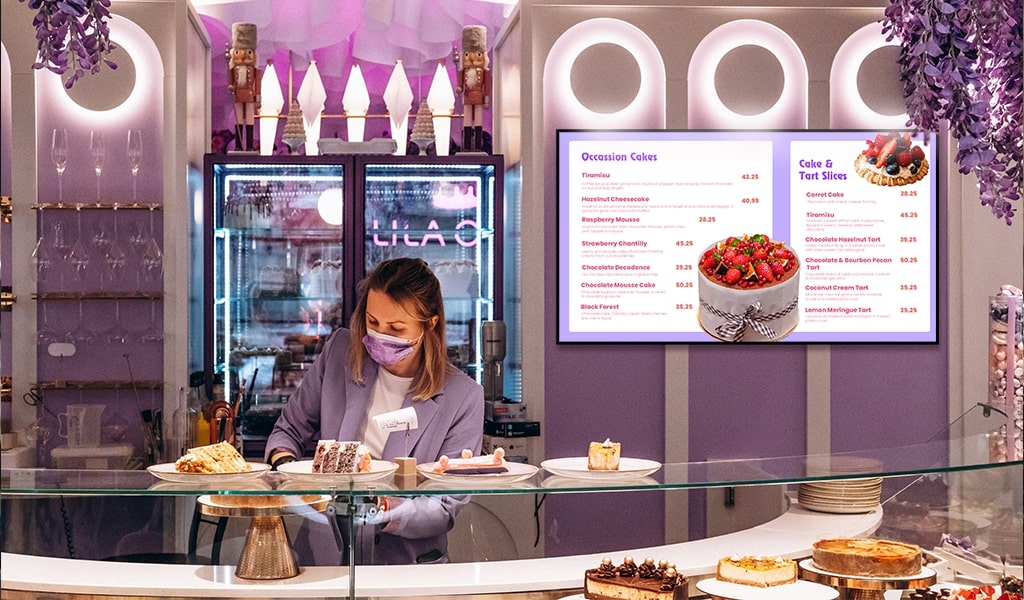 1. The Chocolate Cupcakes One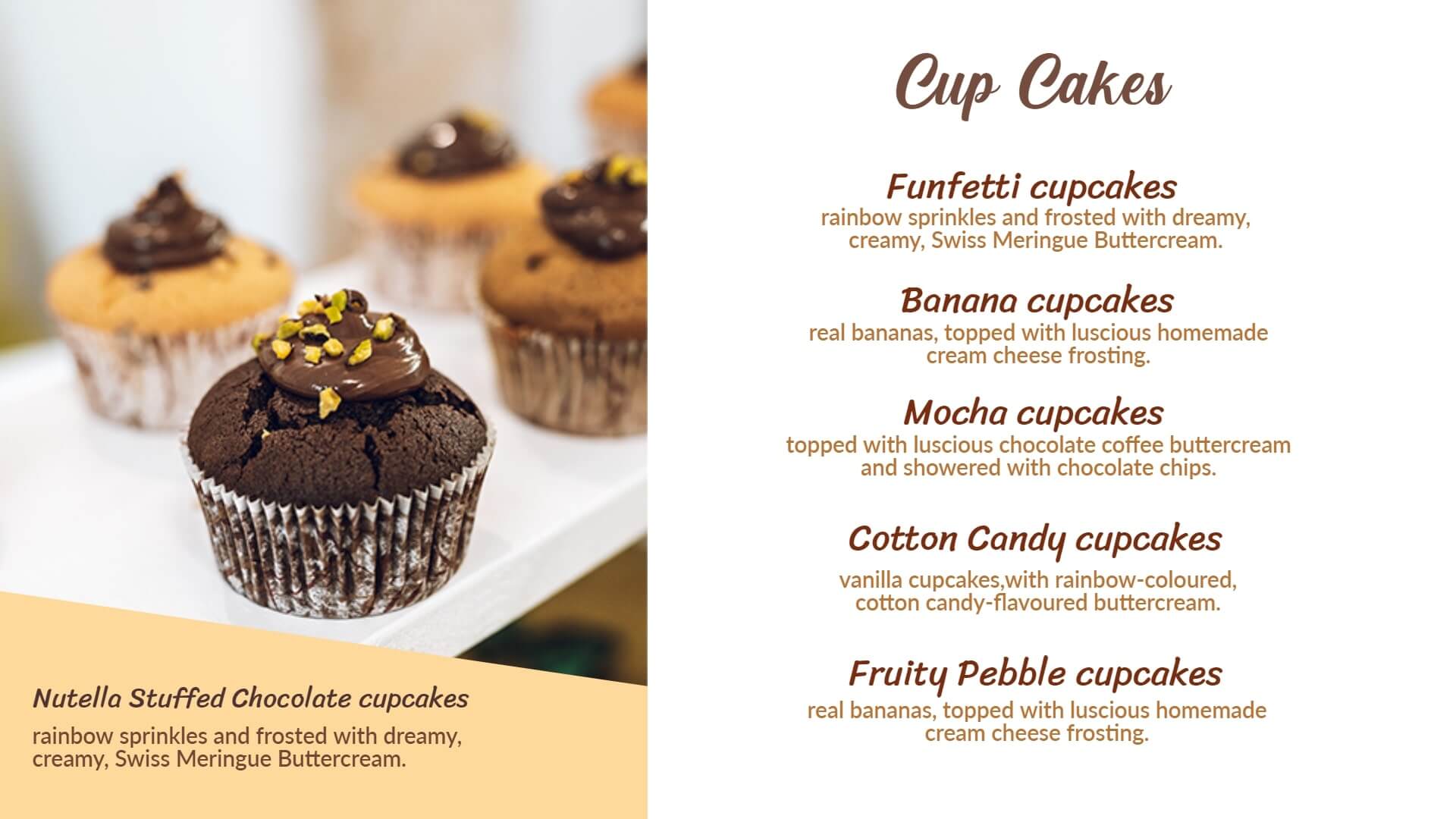 We added chocolate cupcakes to this templates but you could go on to add about any flavoured cupcake here. The idea is to choose your best selling cupcake and create a themed template of that flavour.
Since you are able to add 5 names to the template, it suits the purpose of highlighting specific cupcakes of your menu quite well.
2. The Pink Tarts One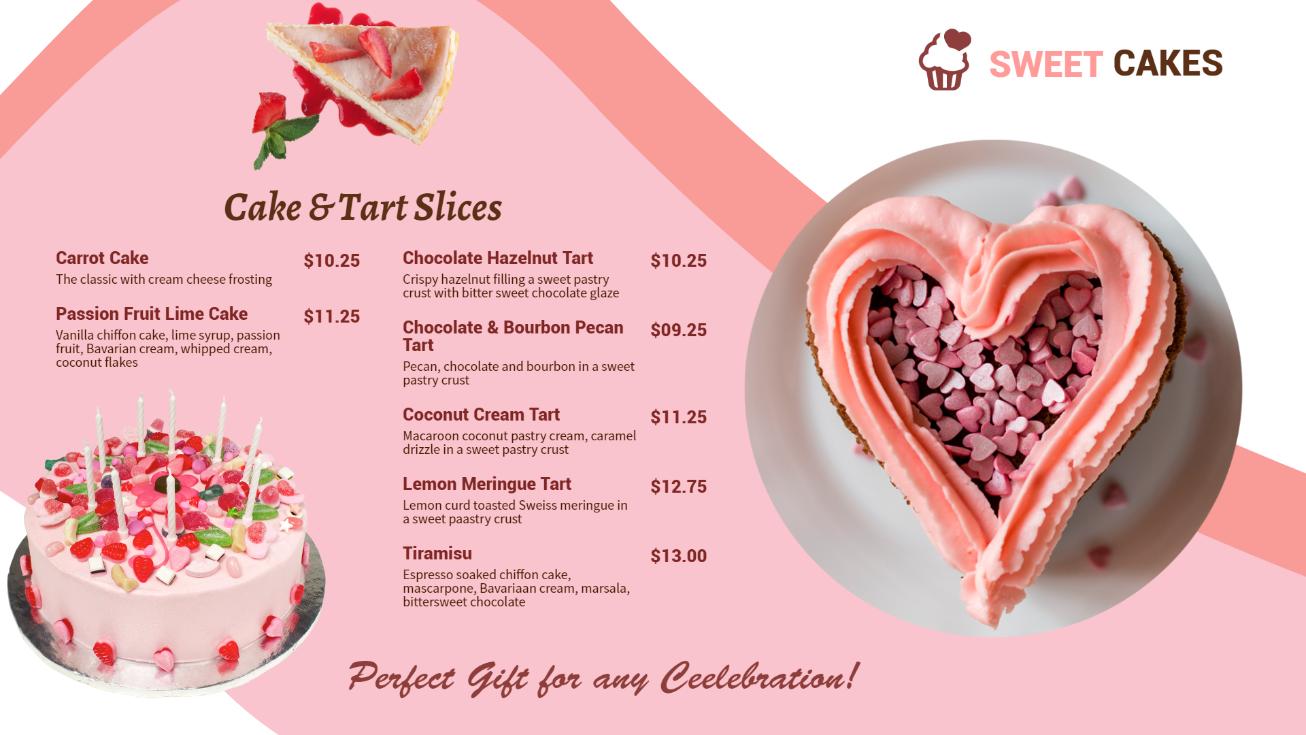 Again, this is a theme based template where you can pick a specific colour and go about it. We have picked up strawberries but you could easily round it up for anything.
Since we are focusing on a specific colour and the cupcakes matching to that, you have high chances of grabbing more attention to this particular template on a menu board.
3. The Red and White One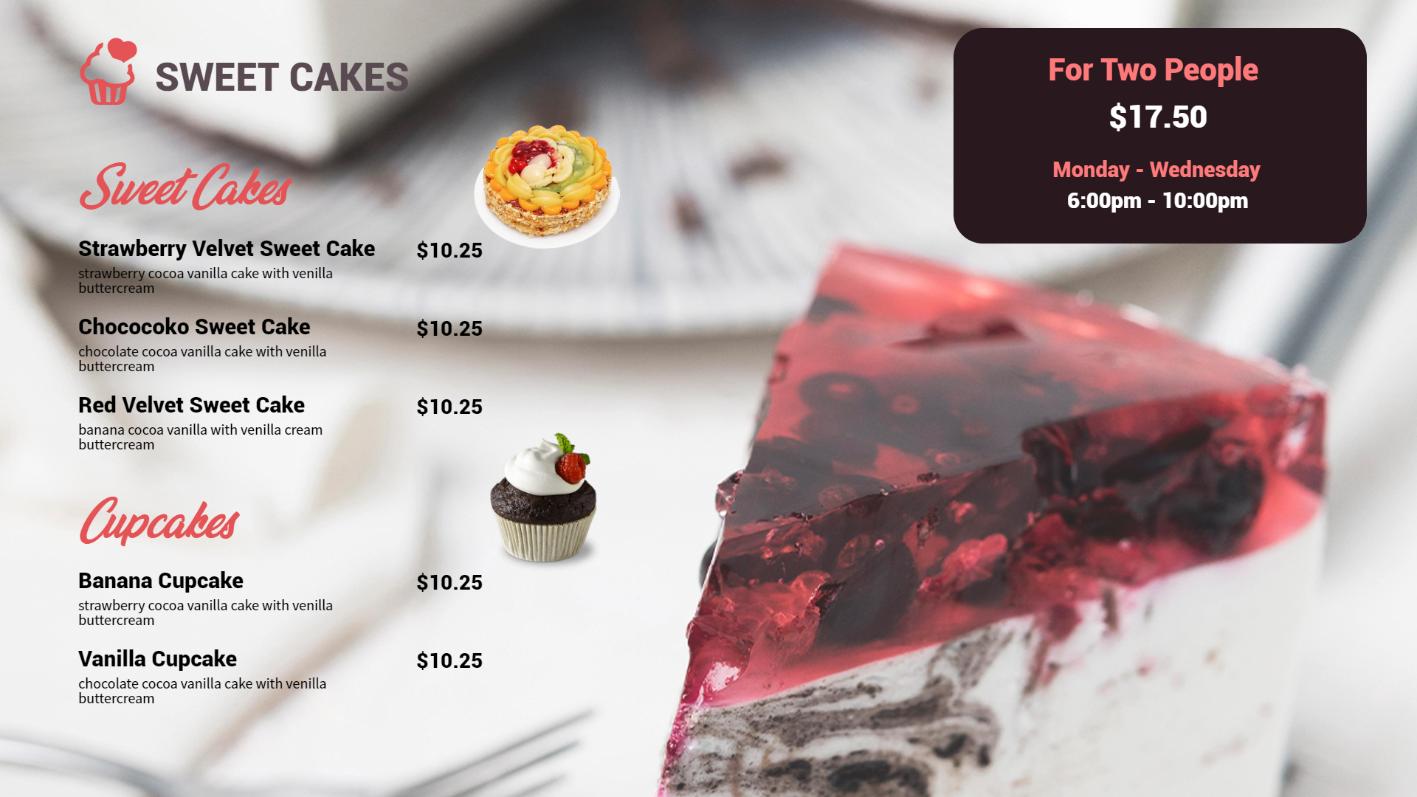 We picked up the red colour and thought of giving it a regal look. What we are trying to achieve with this one is that you can pick up any colour with white and go on to create an amazingly looking menu board template.
Since the cake image is going to be of highlight here, it grabs more attention. You can go on to put the best selling item on this template to grab more eyeballs and hence more orders.
4. The Pink and Black One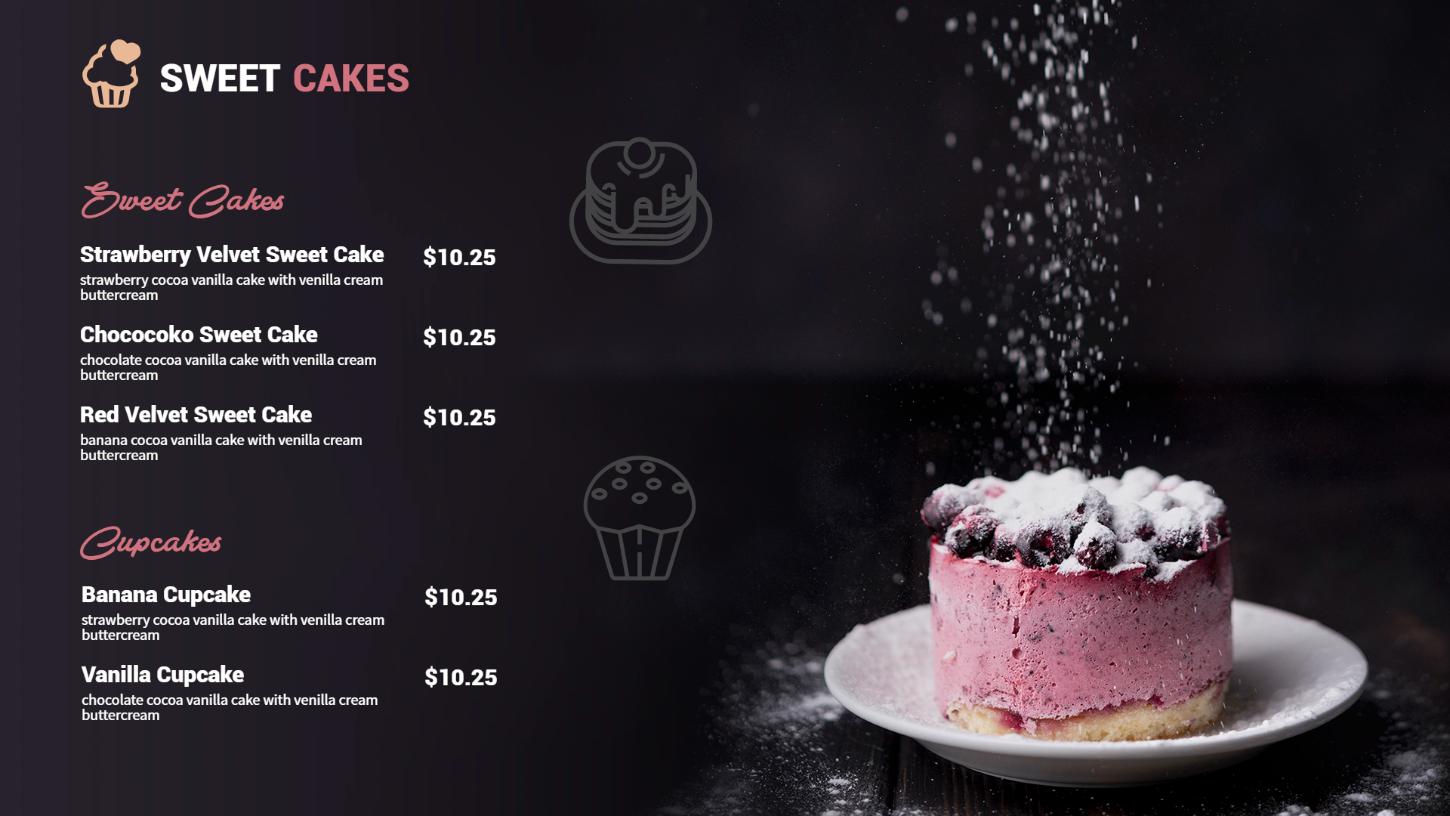 Again, anything goes with black (if well put!). We personally love this template and think if you go on to put any single flavoured dessert here, it will look amazing.
Go for pineapple tart, red velvet cake, blueberry, chocolate or any specific flavour for that matter.
5. The Colourful One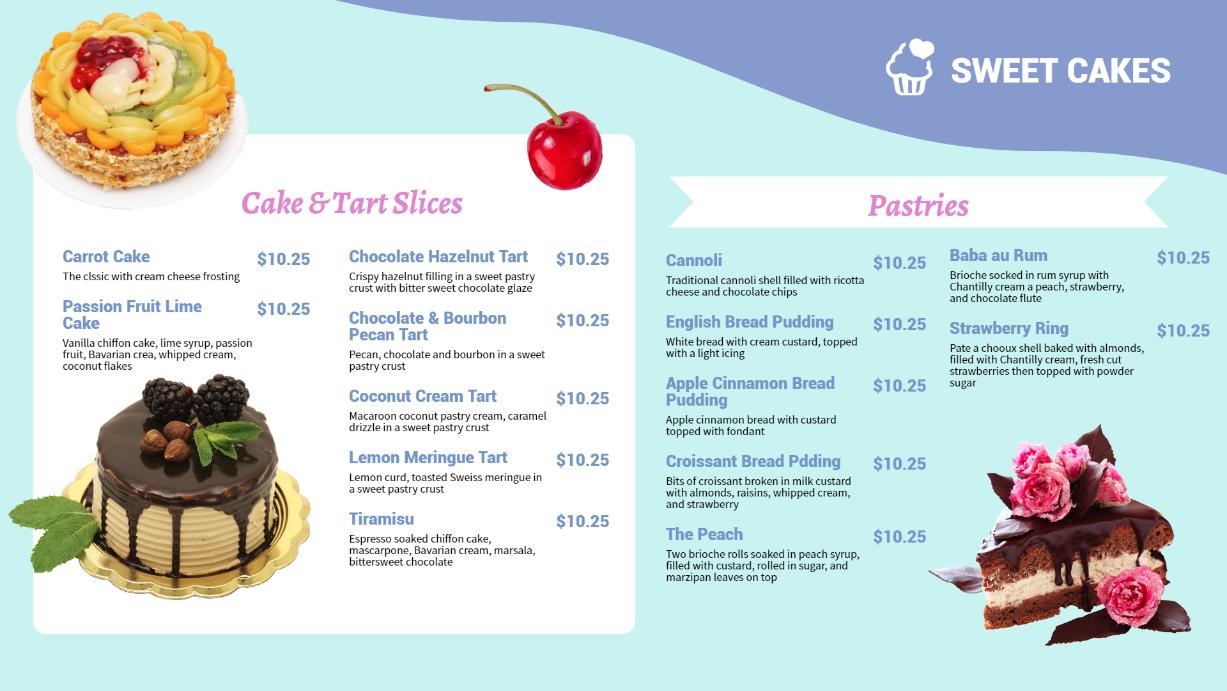 We added at least four colour variations to this template, you can go on to add more if you have more item sections. The beauty of this template is, you can add colours to highlight a specific section.
Each section has its importance due to one different colour attached to it. It also adds more vibrance and life to your menu.
6. The Yummy Collection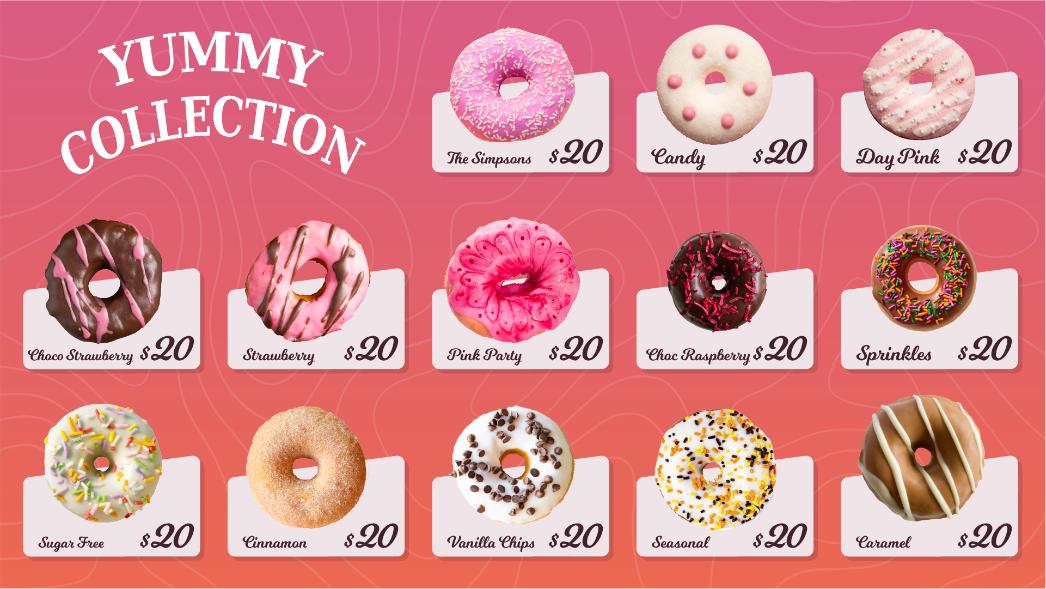 Well, the name says it all. This is a good template to display your most selling items or brand new additions to the menu.
Due to the name that we have given to this template, it is bound to get more attention and get you more sales. You could also go on to put your least sold items in this section and get their sales going.
7. Classic Collection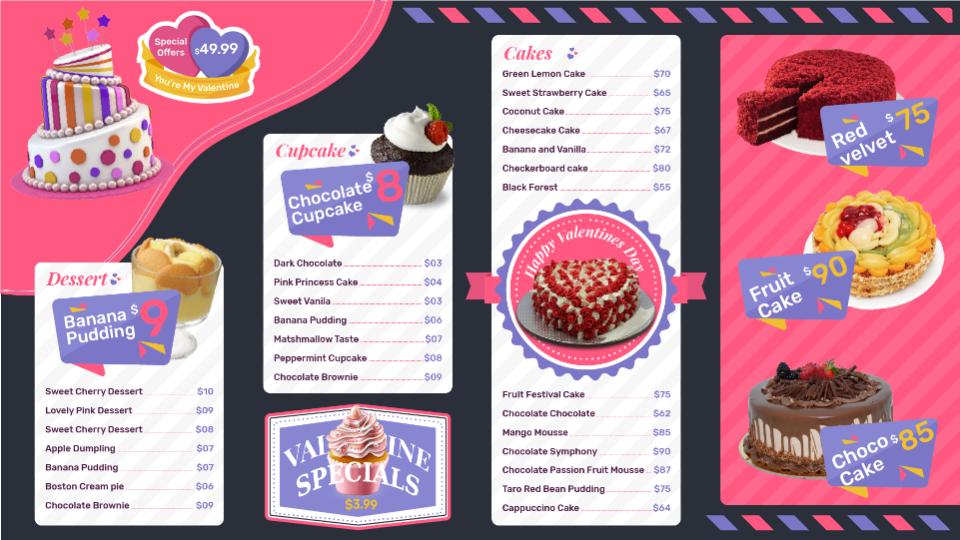 This template might never go out of style. If your creativity is not at its high any given day when you are supposed to design the menus, use this template and everything might just go right.
All you need to do is to update the items in the menu as you need and you are good to go. This one might just be your life-saver in case of time shortage.
8. The Everything template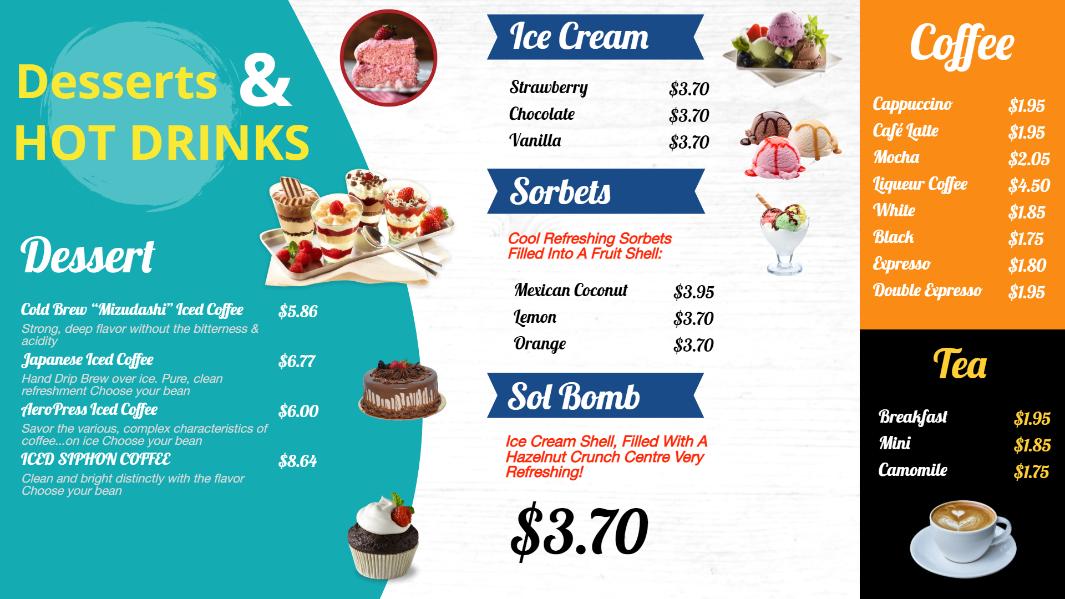 If you own a bakery or a dessert shop that specialises in every kind of dessert, this template is for you. Go on to use this template without giving a second thought.
Since it's a mix and match of colour variations, you have the flexibility to add your own food images and they will go quite well with it.
9. The Rainbow collection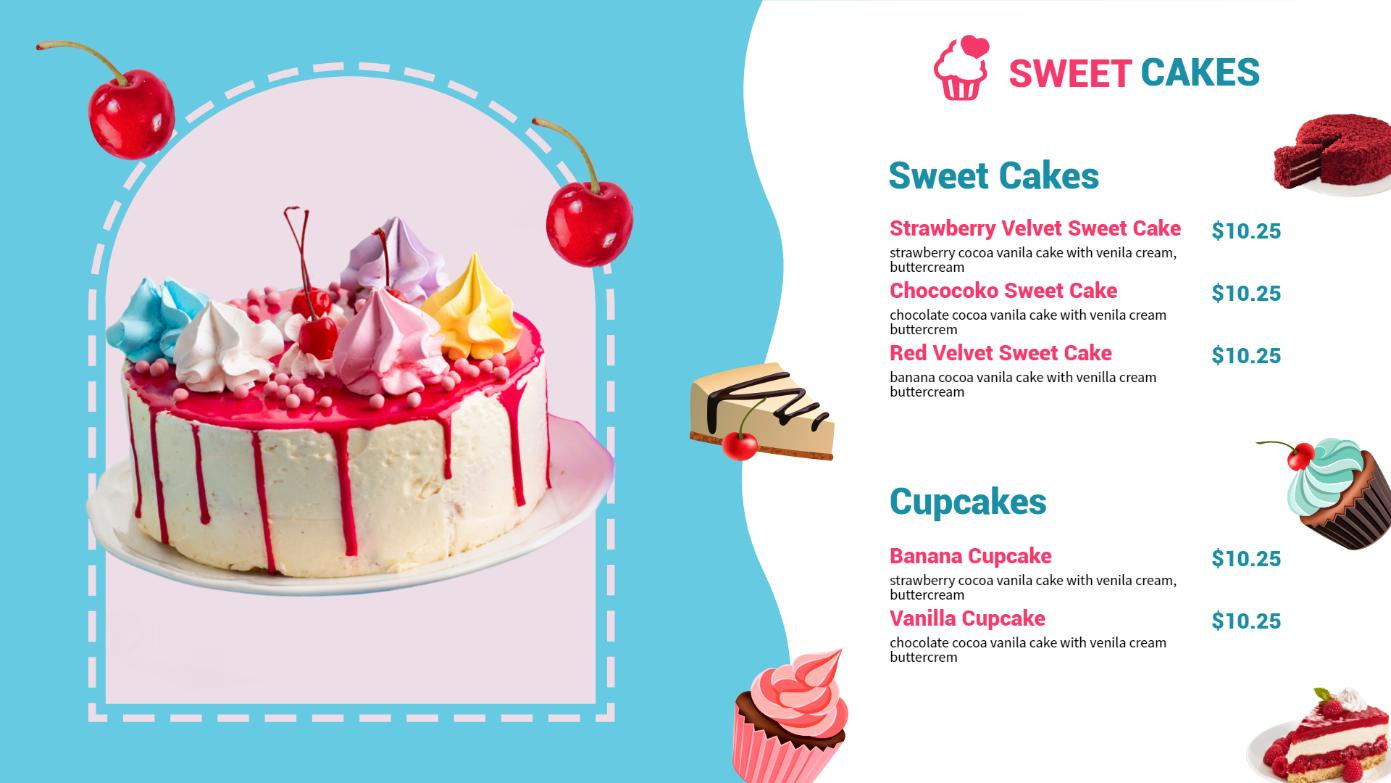 This could easily make anyone binge every item at your store. The colour, the vibrancy and the rainbow effect makes it easily one of the best templates we have for this section.
Pick up your most vibrant cake to display on this template and it will definitely get noticed.
10. The Plain but everything one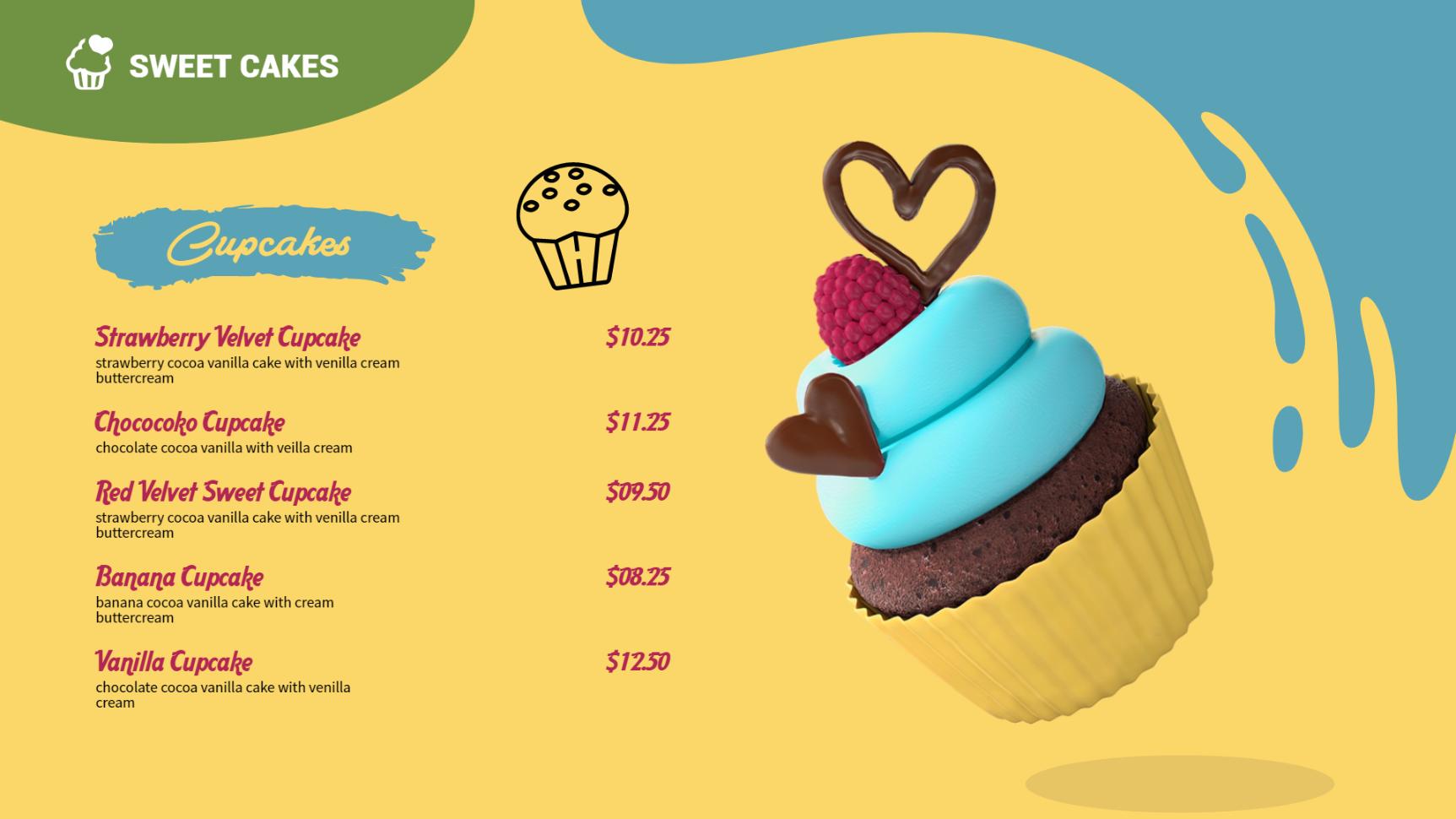 This template could easily be another classic. Simply put in your best dessert items, change the colour of the background if need be and go live.
Just a couple of food images and yet this template looks good. The background colour that we have chosen looks good but you can go for any colour and it would look good with this template.
So which one of these is your favourite? Simply pick one, tweak it like you need and get started! You can also create a template from scratch to experiment or have a new look for your desserts.
Though desserts don't need much of an effort to get orders cause they are absolutely a must, a good menu board template could help you get noticed.
If you have a menu board for your dessert parlour, dm us or reach us out at sales@lirascreen.com.