Your website is important but the way it is represented also matters. While there might be many ways a signage can be used, web scroll is something you should definitely know about.
At Lira Screen , we have our in-built web scroll app using which, you can get your web page displayed on the big screen within a few minutes.
How to Publish Your Website on Digital Display using Web Scroll App
1.You will find the 'Webscroll' app from the app store section of Lira Screen.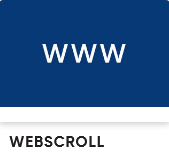 2. Tap on 'Create Website' and you will be redirected to the next page to fill in the setup details.
3. Name the website and also input a https link. Just make sure to input only SSL supported links to run the WebScroll app.
4. If the webpage is small, it can display without any major change, however if you have a long webpage which most of them usually are, take note of Auto-scroll.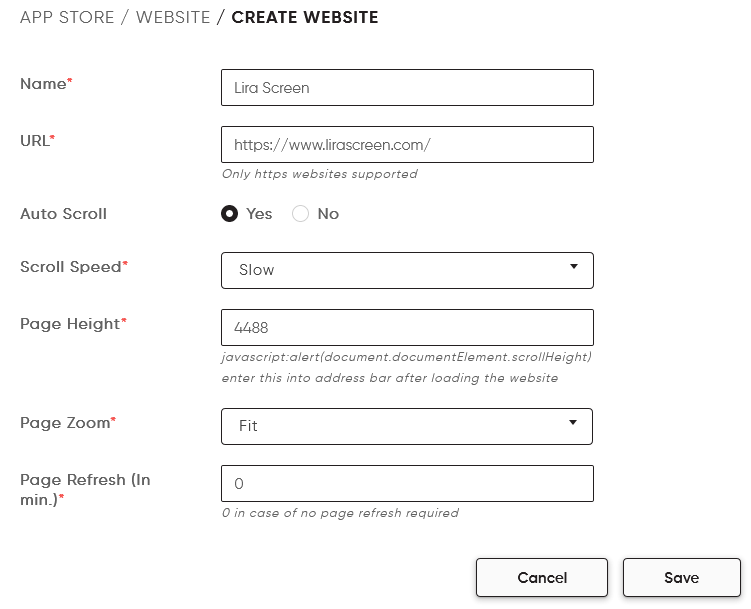 To take care of the longer pages, select 'Yes' for Auto-Scroll and select the speed of the scroll as well as you need.
5. You also need to input the height of the webpage as well.
a) To get the height of the page, copy the text 'javascript:alert(document.documentElement.scrollHeight)' as displayed below the Page Height box section.
b) Open the webpage that you want the height of. Once the webpage has loaded, remove the link of the webpage in the link section and paste the below
javascript:alert(document.documentElement.scrollHeight)
c) You will notice that the word 'Javascript:' disappears from the link tab as shown in the image below. Type it again in front of the pasted text. Be sure to put the entire phrase 'Javascript:' properly.
d) Once done, you will see a pop-up box that will appear with a number that will be the height of your webpage as shown below: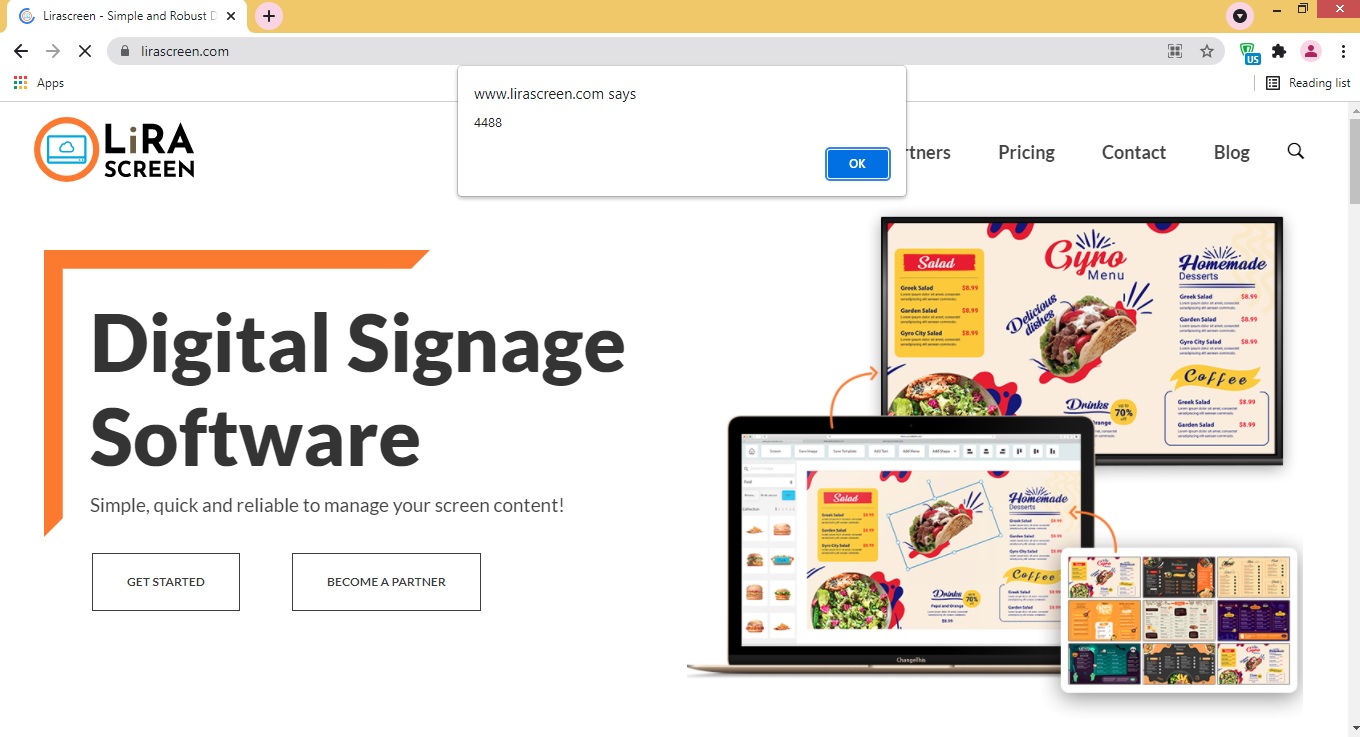 6) Put the height displayed in the 'Page Height' section.
7) Select the page zoom option to normal if you want the website to display as it is. Select the zoom page options if you want them to be zoomed out.
8) Put in the page refresh time in minutes if you want to refresh it at a certain defined point of time and then tap on save.
10) Tap on 'Preview' next to the webpage to have a look at how it will look on the screen.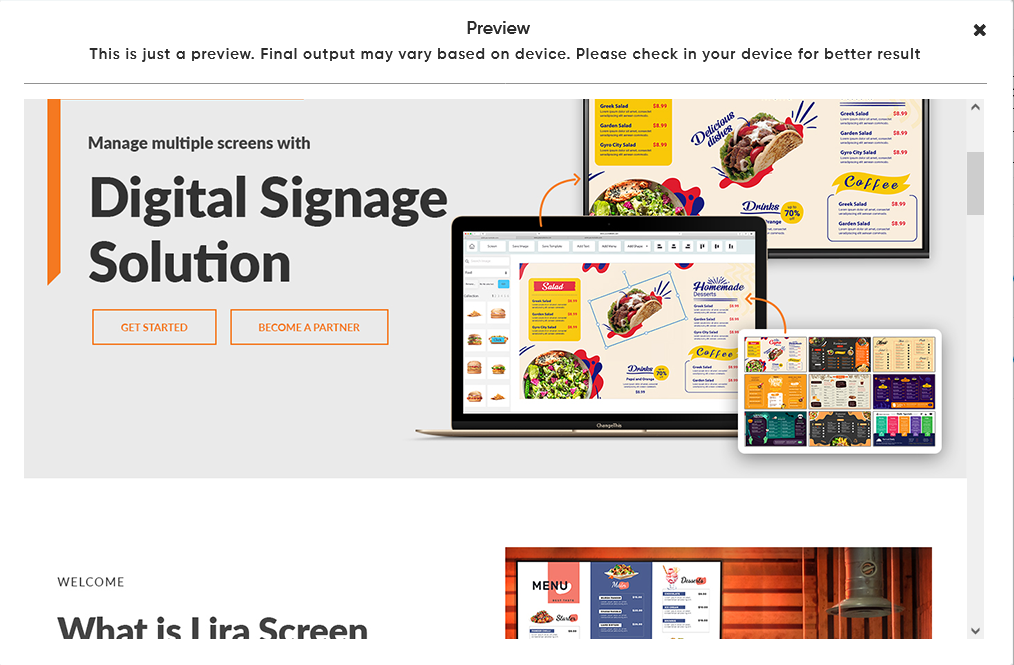 One can easily create the web pages as needed and display it on the digital screens in a matter of a few minutes easily. You will always need an internet connection if you are using the Webscroll app.
Reach us out on support@lirascreen.com if you are interested in having this app for your business.