Retail shops often look for ways to create a festive feel at their place with the decoration. The only issue they face is getting the right offers designed in a way that they grab attention.
Another point to be considered is that this might be the busiest time of the year for the shops so they might not have all day to decide what to go for. Considering that, we took the liberty to create a few retail digital signage Christmas sale templates on our own. 
We have done everything, put the right images, given good color combinations, tried to be creative with our content and make it as easier for you as possible.
Something to know about our templates:
Template 1: The 50% sale template!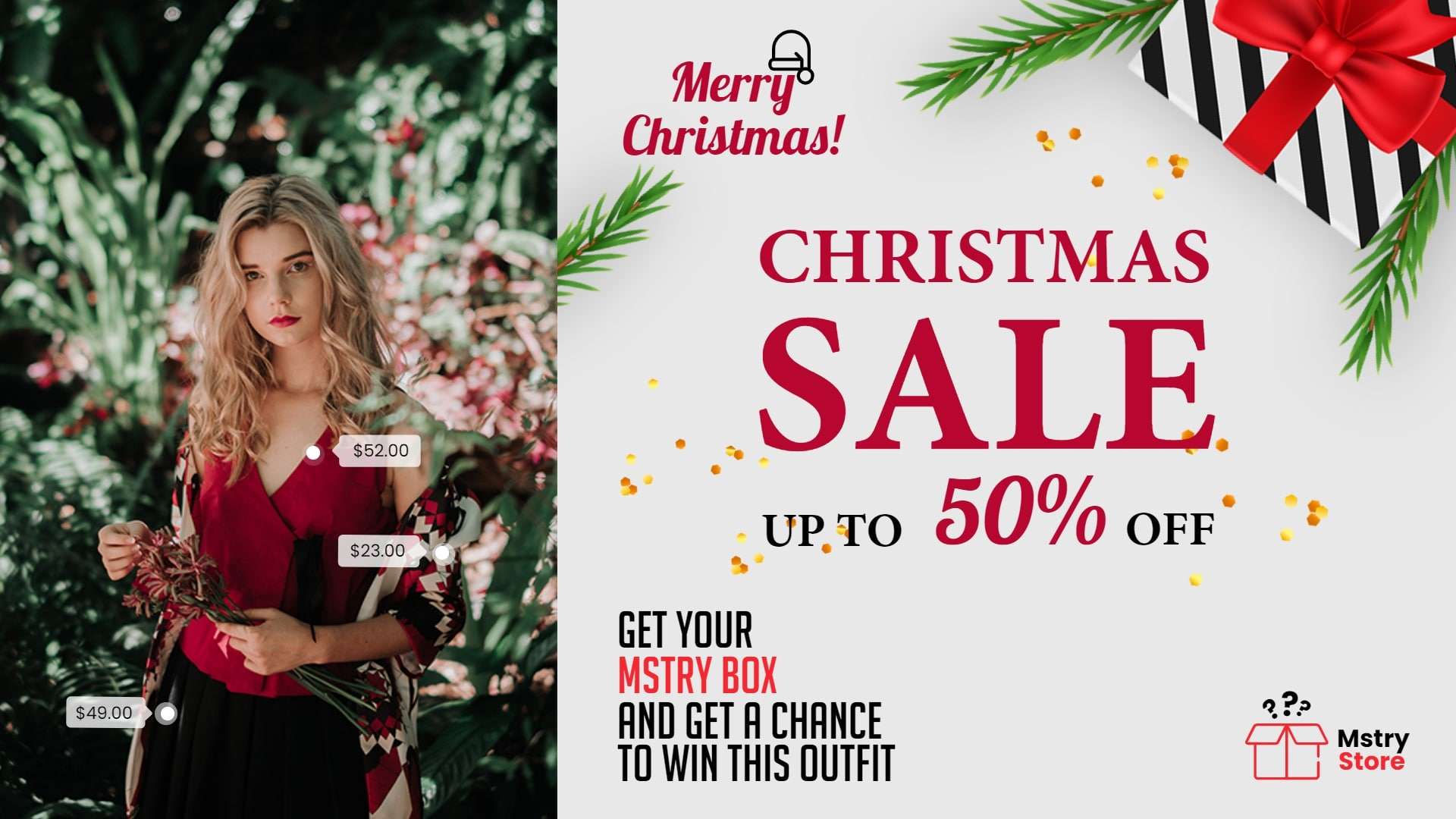 With the classic red and white combination, this template is a perfect fit for any retail outlet offering 50% sale or any kind of sale for that matter. Simply put the right percent there and change the image of your choice.
Make necessary edits on the text and you are good to go!
Template 2: Christmas Tree sale template!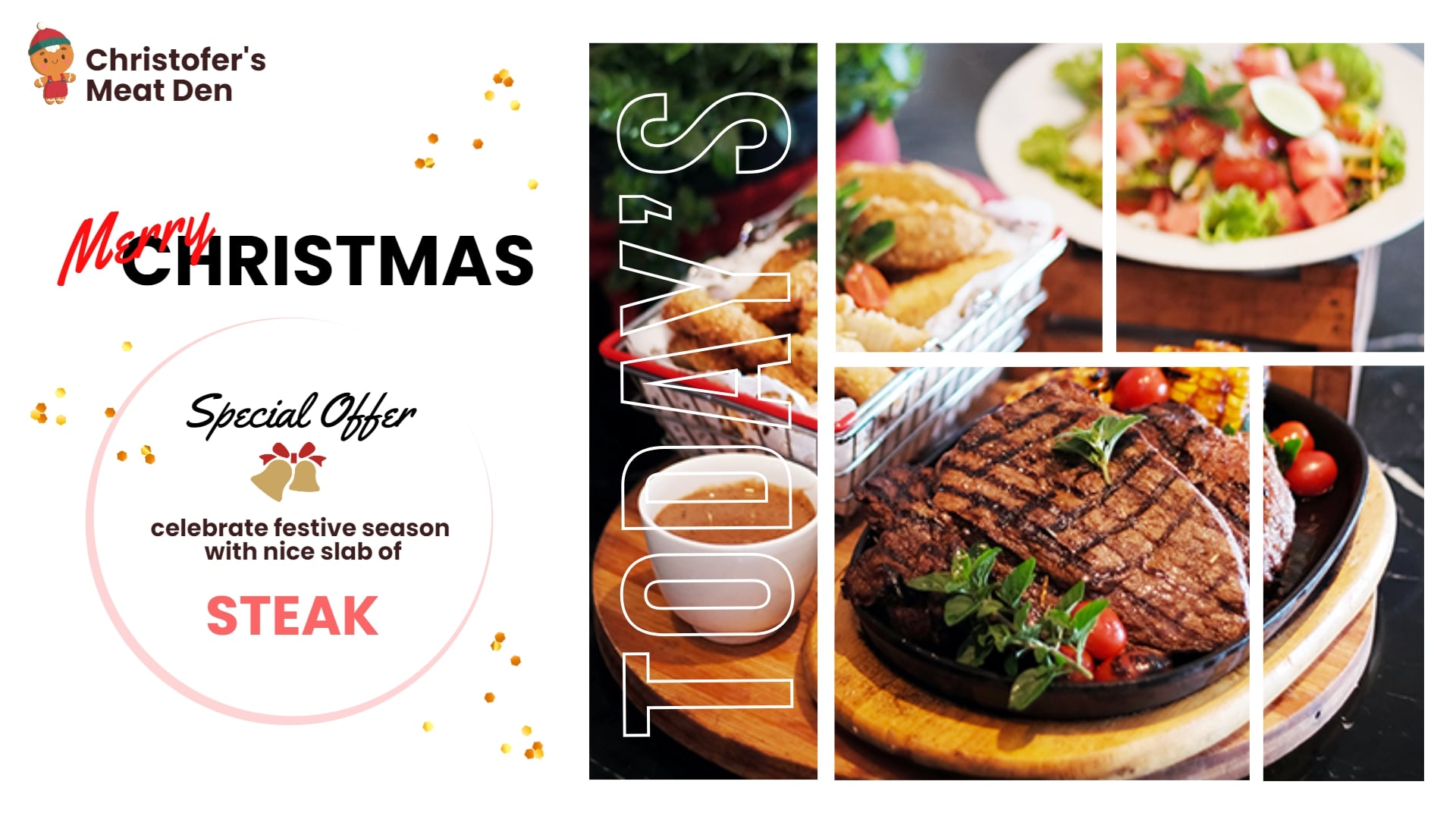 Everyone flocks out of their homes to get the best Christmas tree of their choice. They definitely want the best one. With the right images and text to highlight the kind of trees that you sell, you could be a customer favourite spot with this template.
We love the images on this template as they are but you are free to change them to some real images to relate more with the customers.
Template 3: Christmas Mega Sale Event!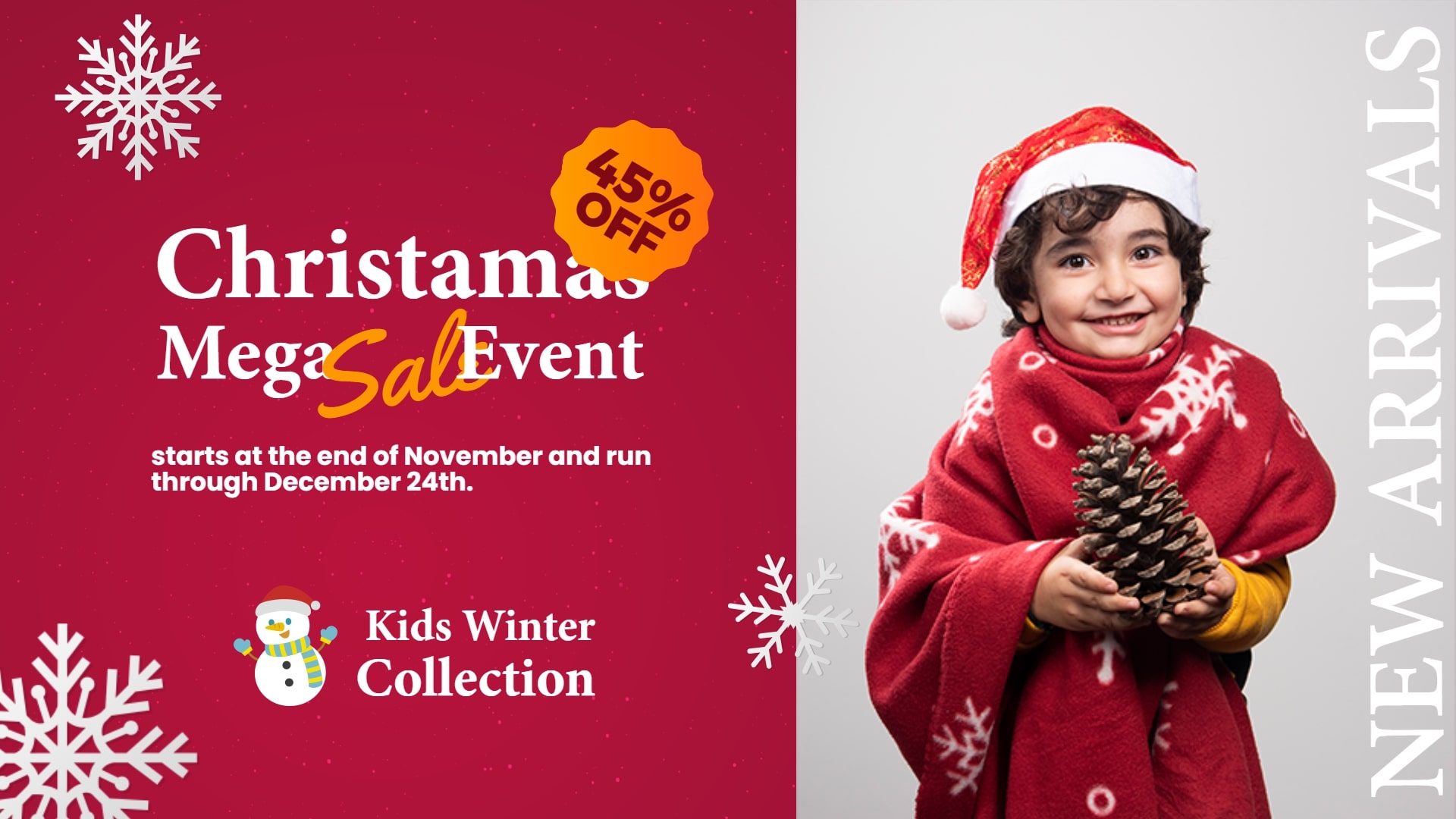 This template goes all the way out. What we are trying to highlight here is the sale on the kids section for new arrivals. The image of the cute guy all jacked up with the Santa cap grabs all the eyeballs.
You can again go on to make the changes as needed and get things going.
Template 4: The winter clothing special template!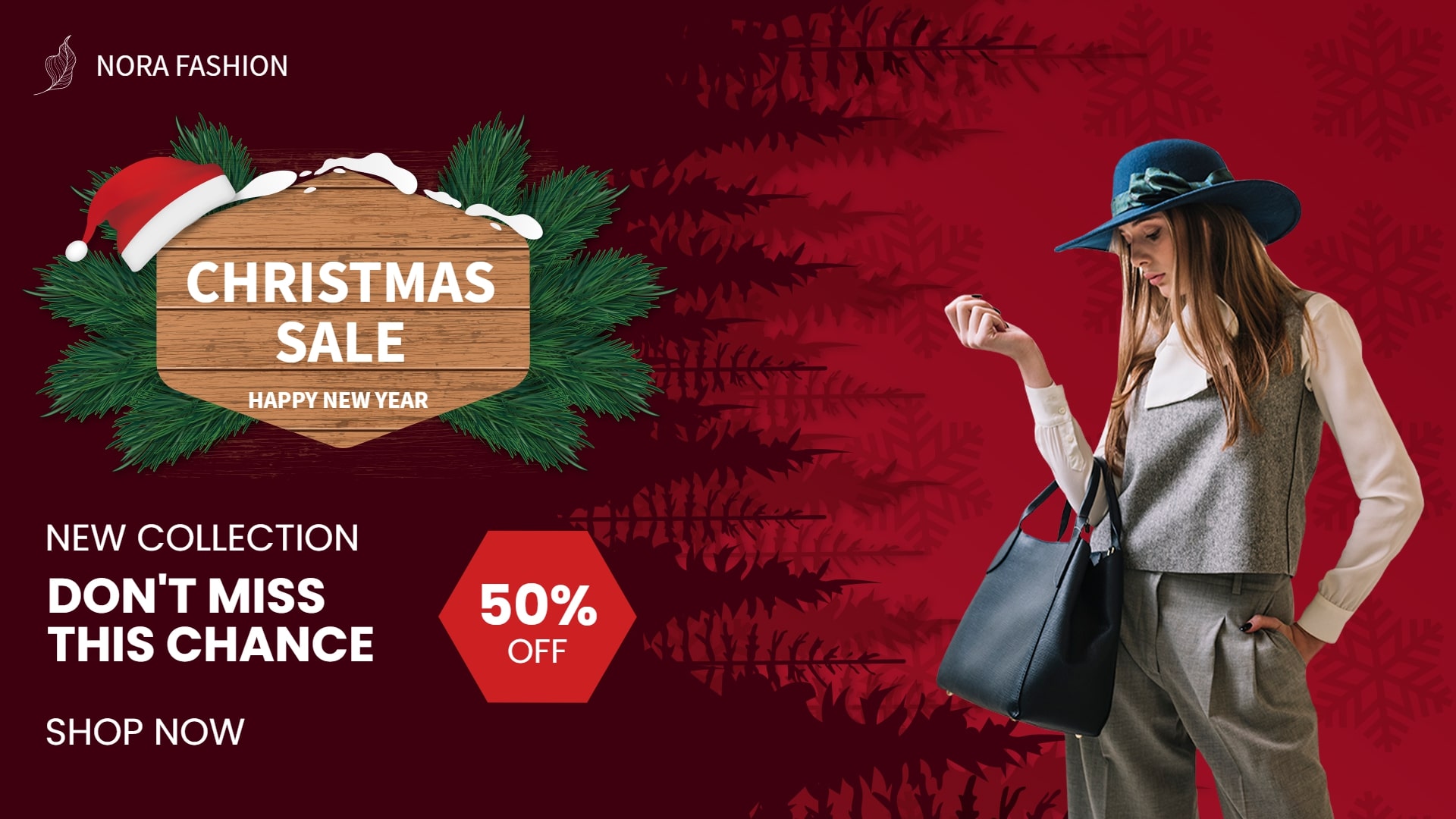 If you are targeting the age group between 30-40 and want to highlight the Christmas offers at your place, this template can be a great fit.
Please note though that the concept of the template is just an idea and you can change the image to something else and target your offer accordingly.
Template 5: The Weekly sale template!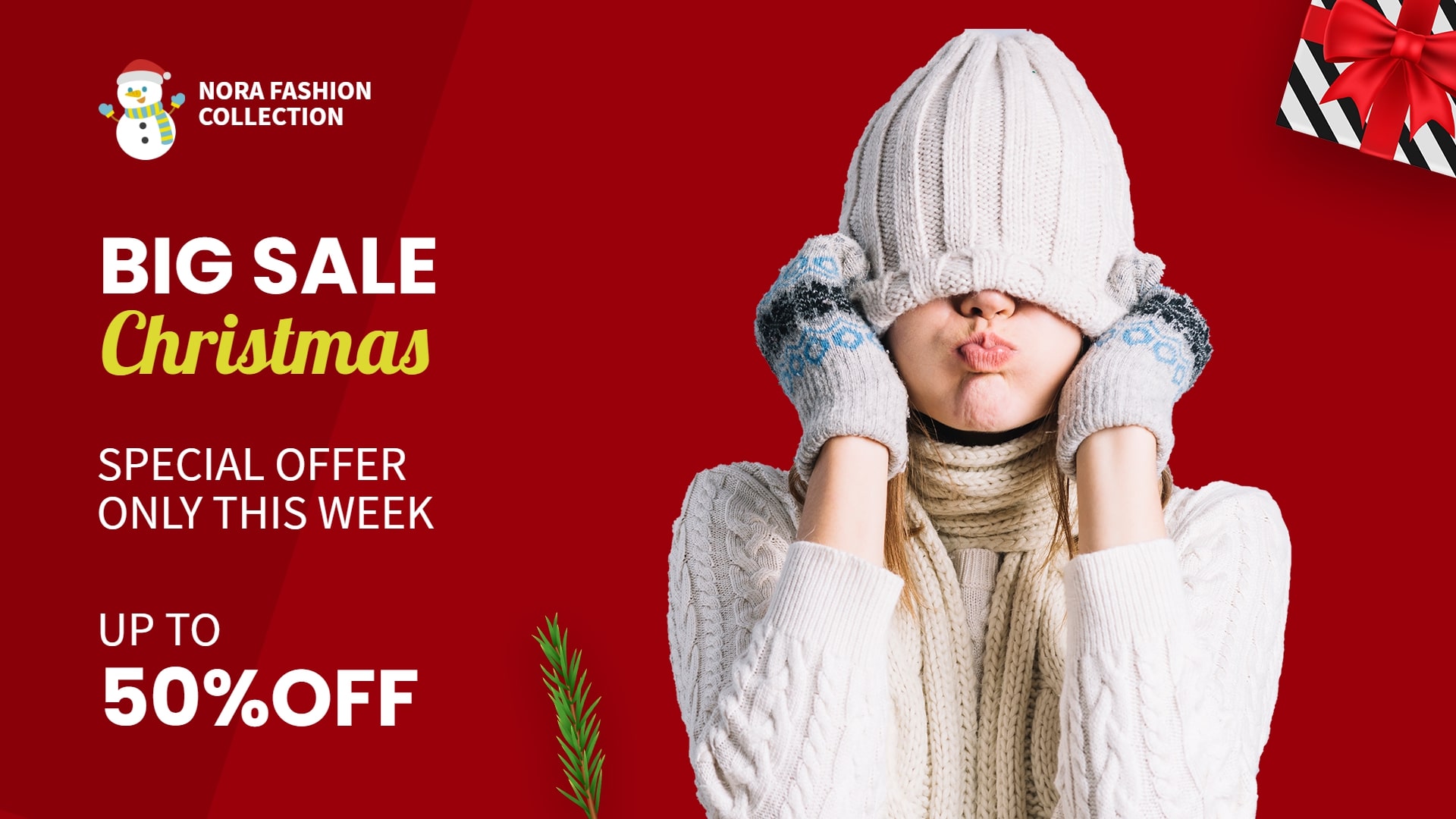 If you are planning to run a specific offer for a week, this template can be a good fit for you. If you wish to change the image of the template to something, you can do so along with the text.
With many celebratory icons and symbols available to add, you are free to add more sparkle to the template.
We have tried to create templates that are free enough to be customized as you need. If you have specific ideas in mind that could be of great help to you, feel free to drop us an email at sales@lirascreen.com and we will be sure to take a note of that. 
With that, we wish you a happy holiday season. May the Christmas and New Year bring you joy, hope, peace and happiness!